Woodworkz® Easel and Easel Chalkboards now available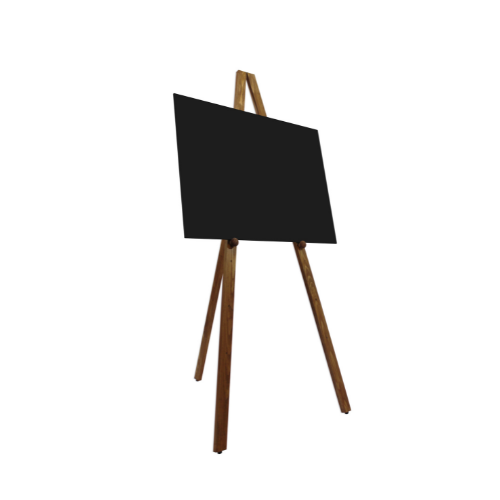 Understanding the importance of environmentally friendly point of sale signage, we only use sustainable and certified timber sourced from approved sawmills and distributors for our Woodworkz® range, which has now been expanded to include our Easel and Easel Chalkboards.
Our newly stocked 'Country Oak' finish Easel benefits from a simple, low-cost design offering the widest choice of display options on the market, with a range of other colours/finishes available on request.
With adjustable panel supports providing five different height positions you can ensure your advertising message is always at eye level whilst this also offers the ability to display boards in an array of configurations, getting the most advertising out of your space.
Suitable for printed poster panels, Easel Chalkboards or poster Snapframes, an additional set of panel supports allows you to easily display 2x Small Easel Chalkboards/A2 poster frames.
Manufactured in-house, our thoroughly researched, designed and tested Easels by Woodworkz® and Easel Chalkboards join the range alongside our popular Chalk A-Boards by Woodworkz® which boast 7 models across 3 styles with hard-wearing laminate chalk panels.
Available to order from 6th July, call 01493 419300 or email enquiries@signwaves.co.uk to get your quote.
CONTACT DETAILS
COMPANY NAME: Signwaves Ltd
URL: www.signwaves.co.uk
SOCIAL MEDIA ACCOUNTS:
TWITTER: @Signwaves_Ltd
FACEBOOK: https://www.facebook.com/Signwaves/
LINKEDIN: https://www.linkedin.com/company/signwaves/