Understanding the revolution in 3D printing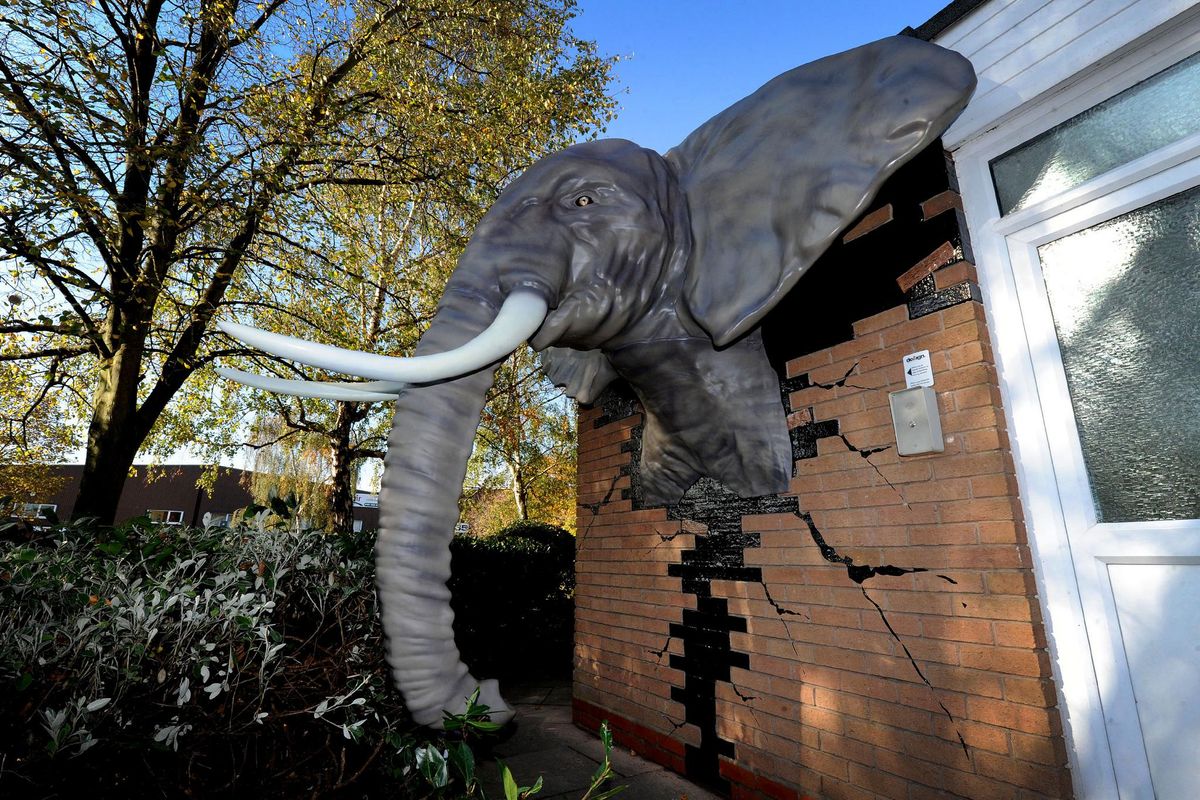 What could be a better way to promote your sign and display company's large format 3D printing capabilities than to have a full-sized African elephant's head bursting out of the side of your building? It's exciting, inspirational, and it's definitely going to attract an awful lot of attention, but nobody wakes up in the morning and decides to drop a bundle on a large format 3D printer in the hope that it will attract new business. There is a process to understanding 3D printing and how it might work for your business, so let's first take a look at the world of 3D printing and what it is all about.
3D printing or additive manufacturing is a process of making three dimensional solid objects from a digital file. The creation of a 3D printed object is achieved using additive processes. In an additive process an object is created by laying down successive layers of material until the object is created.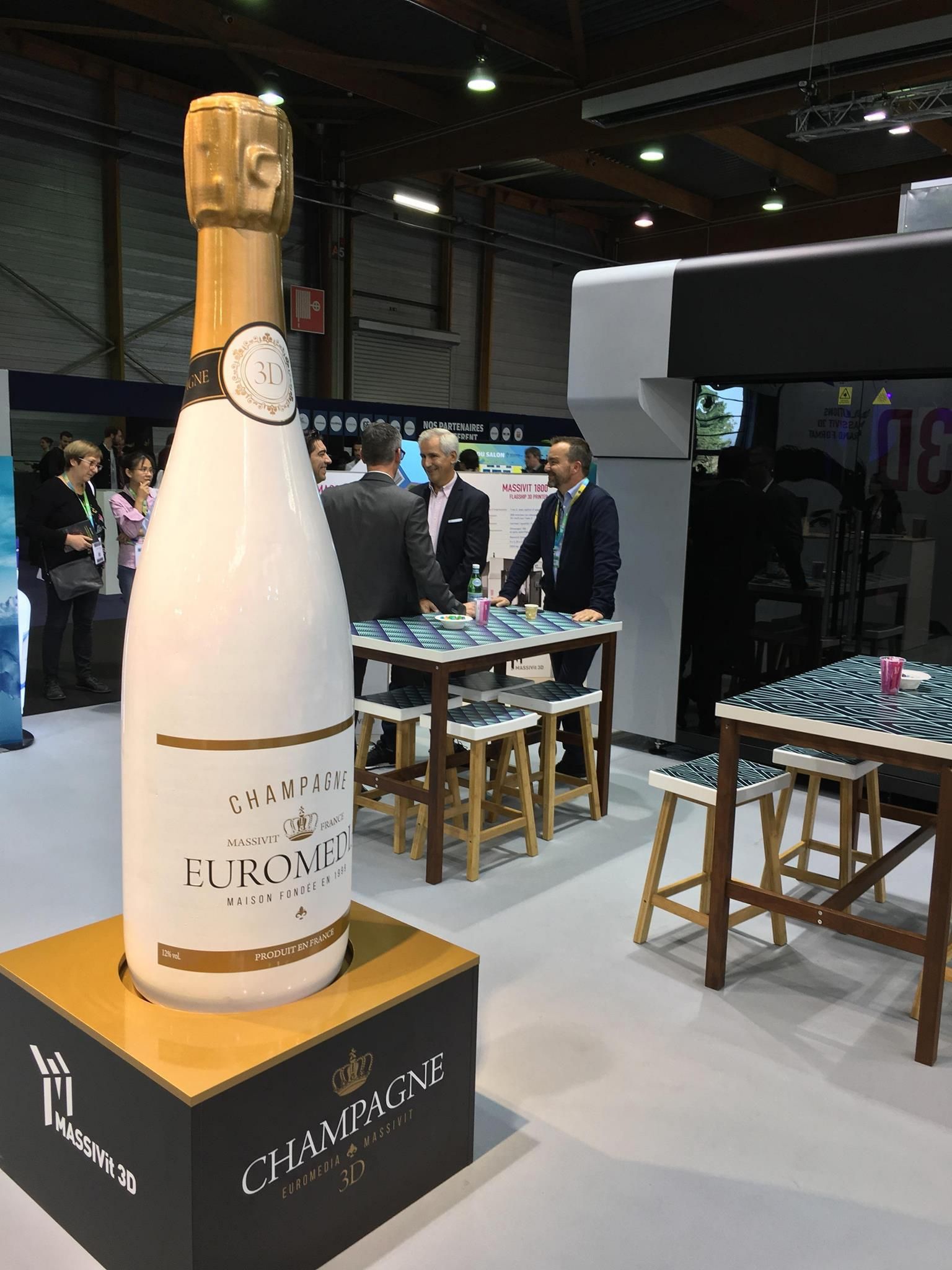 The materials used to form the 3D images can vary greatly and manufacturers often produce hundreds of variations of different types of materials including broad colour ranges. Until a few years ago, the majority of 3D printing was produced in a single colour. However, as the technology progressed, large manufacturers such as Stratasys have found ways to incorporate colour into the printed products.
It is a misconception that 3D printed objects come straight out of the printer and are immediately ready for use. In fact, once printed, the objects often have to undergo some form of post-print finishing such as washing, sanding, filling, and in sectors such as visual communications the models will also need to be painted and afterwards coated with a UV varnish if they are going to be used outdoors.
The global market for 3D printing is huge, with industry forecasters predicting that by 2025 the market will be worth in excess of $50 billion. The current global leader in the adoption of 3D printing is, unsurprisingly, the United States, but according to A.T. Kearney's 2017 3D Printing Index, the United States is at risk of falling behind as countries such as South Korea, Italy, and the United Kingdom begin to pick up the pace.
With this in mind, many UK Companies are fast adopting 3D printing technology to speed up both the manufacturing process and bring new products to market more quickly. This is called rapid prototyping, where the use of 3D printing can accelerate early-stage product development by producing multiple experimental iterations of a product or item to identify the best design solution.
In manufacturing, 3D printing can also be used to create one-time injection moulds where industrial components or machine parts can be created and quickly tested, thereby speeding up the manufacturing development process and again, reducing the time it takes to bring new products to market.
In the world of healthcare, dental laboratories are using it to develop new working methods, and to create many devices such as 3D printed braces for faster teeth alignment, or for a wide range of orthodontic appliances along with 3D printed implants and dental crowns.
Medical applications for 3D printing are rapidly revolutionising the delivery of healthcare in the UK. 3D printing is emerging as an efficient and cost-effective manufacturing option for a broad range of customised medical devices such as dental implants, hearing aids, knee implants, hip replacements, prosthesis, and much more.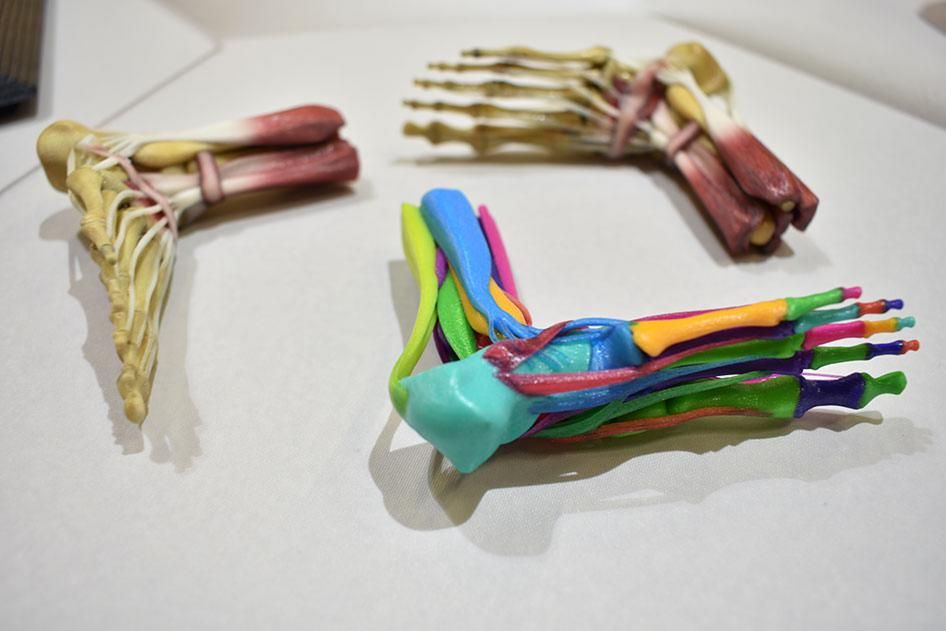 3D printing is increasingly being used in UK hospitals to create patient-specific 3D models from CT scans that have the potential to assist clinicians in planning successful surgeries. They can help surgeons to make the right decisions up front by determining the feasibility of a procedure, selecting the appropriate surgical approach, and practicing the procedure in a risk-free environment. 3D printing is also making great strides in oral and maxillofacial surgery where it is helping surgeons concerned with the diagnosis and treatment of diseases affecting the mouth, jaw, face and neck.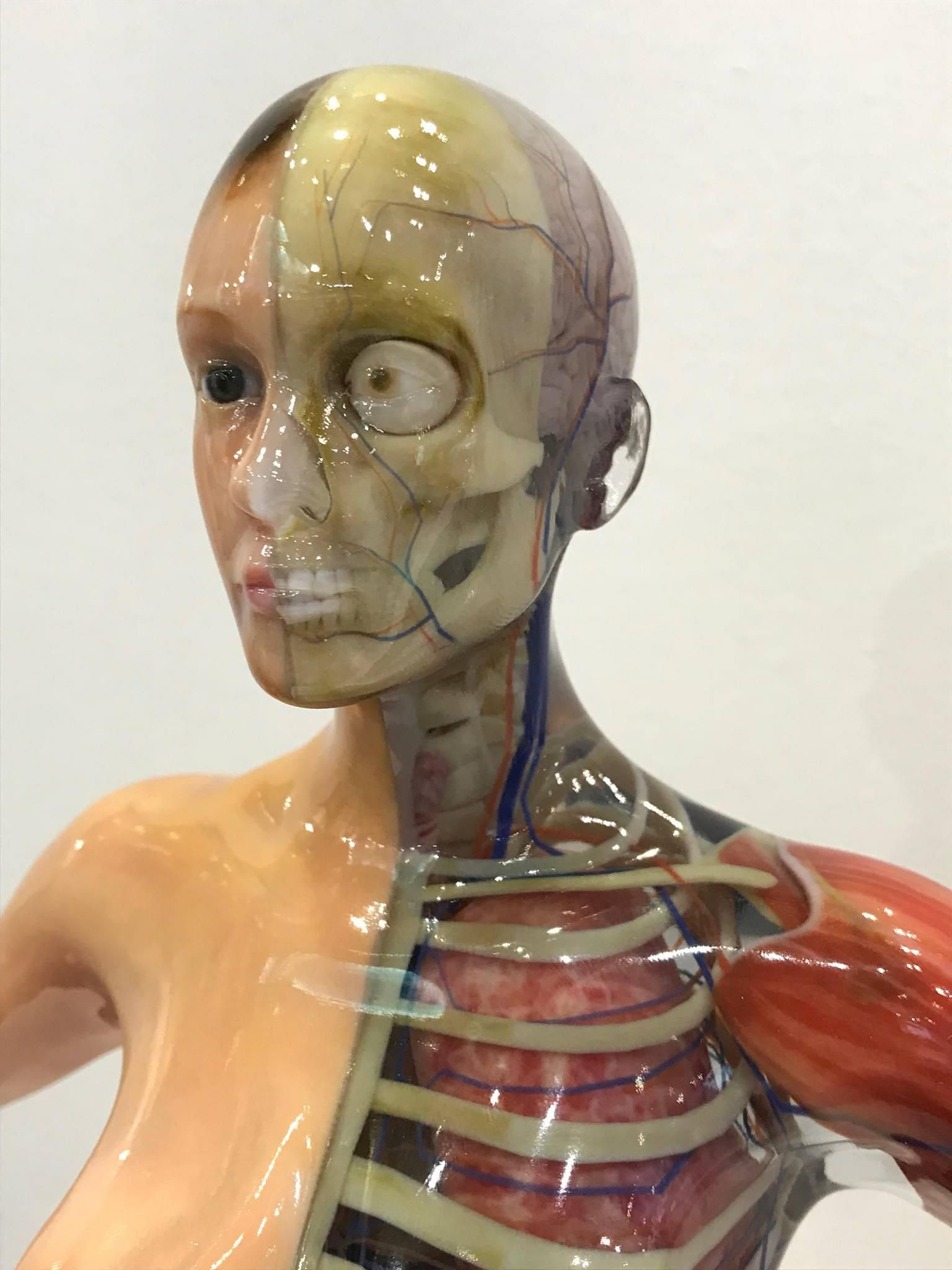 So, the benefit to medical science is somewhat significant. Revolutionary even, especially with the recent addition of full colour printing. With colour you can simulate everything from soft tissue and muscles to cartilage and bone in a single print job. You can even incorporate clear materials to get an unobstructed view of hidden tissues and blood vessels, and from a patient perspective this means there are fewer chances of undergoing invasive and stress inducing exploratory surgeries, a better outcome for the procedure, and faster recovery times. In other words, 3D printing is improving clinical outcomes using models based on real patient anatomy, and it will keep getting better as the technology and the materials used to make the 3D objects improves.
The latest development in full colour 3D printing is actually from Mimaki, a brand well known in the sign and display printing sector. Mimaki has produced the world's first UV-curable 3D printer that can print full colour objects in one pass using up to 10 million colours. To give you some idea how important this is, the best colour 3D printers are claiming that they can print using just 500,000 colours. What this means for the market is that the Mimaki can produce stunning full colour printed models in a single pass with hardly any post print processing required to remove residual material, nor is there a need for painting or manual decoration. This makes it the ideal solution for the healthcare, dental, rapid prototyping, prop making, and product design sectors.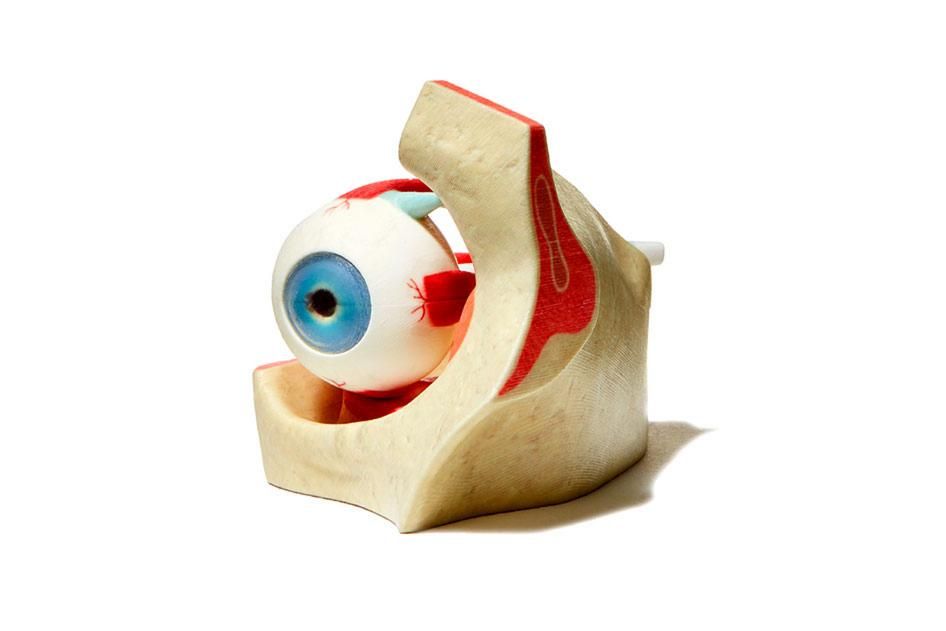 Mimaki is also using its ink technology know-how to create 3D printing materials for prototyping cosmetics packaging using a transparent ink. For example, photo-realistic prototypes for all kinds of products from perfume bottles, tubes and jars to labels and packaging materials can now be faithfully reproduced with the Mimaki 3D printer with minimal post print finishing.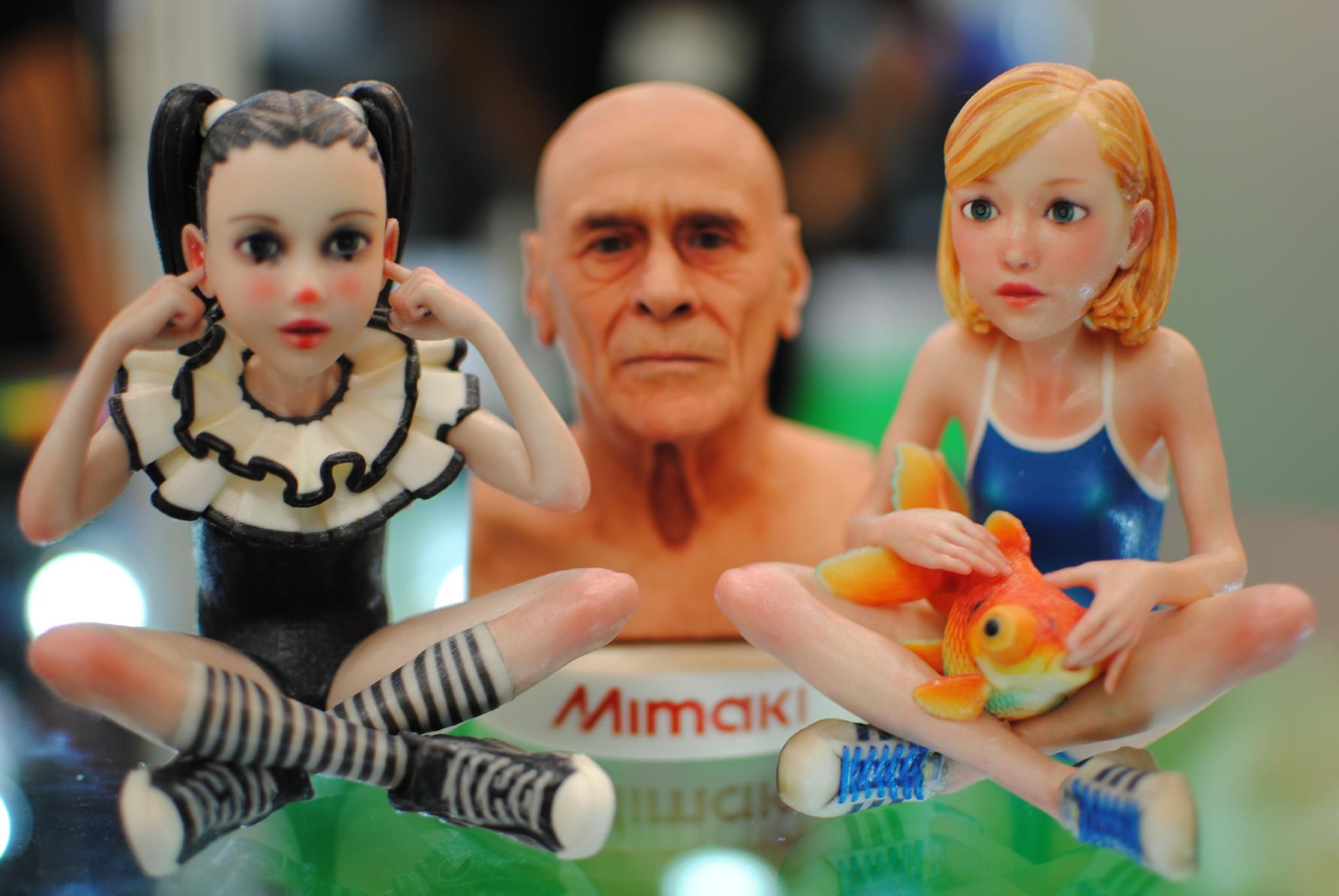 Another brand you might be familiar with in the wide format sign and display sector is Roland DG who also has its own 3D printing device. The company has a long history of supplying the dental sector with its milling machines, and a few years ago it launched a really nice-looking 3D printer for rapid prototyping purposes that is listed on its website with an RRP of just £2,999, making it an extremely attractive entry level machine.
These are just two brand names that you might already be familiar with, but there are others. For example, HP is already an active player in 3D printing, and in 2018 Xerox announced that it too has plans to develop a 3D printing solution. Therefore, it is highly likely that within the next decade we will see other familiar printing industry brand names entering the 3D printing market, and I wouldn't be surprised to see names such as Ricoh, Konica Minolta, Kodak and others following suit in the not too distant future.
So, if this is the 3D printing market as it currently stands, what about the really big stuff? How do we get to the African elephant bursting out through a wall? Well, everything described above is about small format 3D printing. You might get away with 3D printing a stormtroopers helmet for a movie prop using any of the above technologies, but it would take months to produce something the size of an elephant using a conventional industrial 3D printer, and years if you are trying to do it on an entry level desktop device. It's never going to happen. This is where the Israeli 3D printing manufacturer Massivit comes in.
Formed in 2013 Massivit commenced development of a large format 3D printer with the retail and exhibition industries in mind, and since launching its Massivit 1800 3D Printer at Drupa in 2016 the company has secured over 30 customers from 15 countries via its worldwide distributor network which includes CMYUK here in the UK.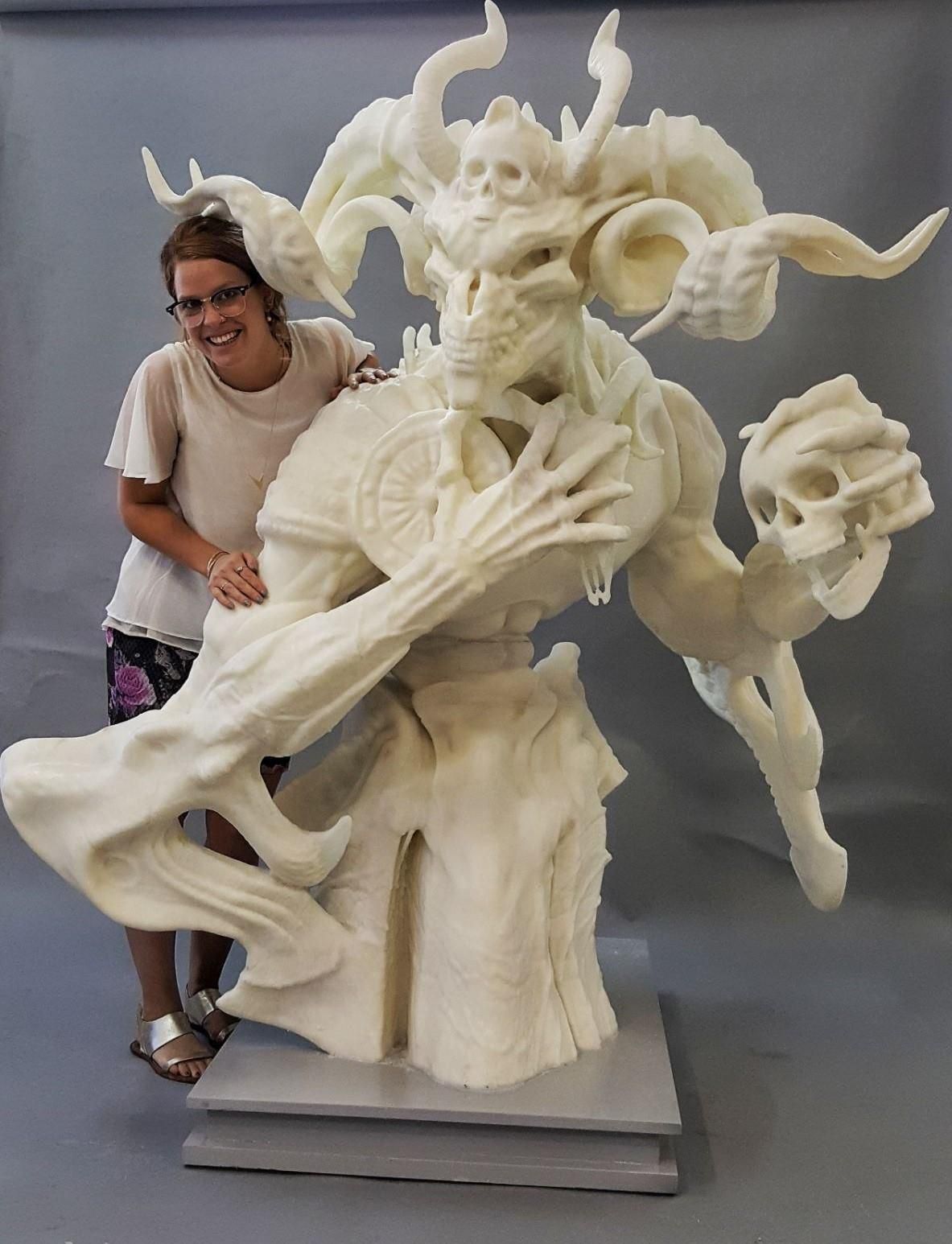 The Massivit 3D printer offers something different and new for this sector. Large format 1:1 scale 3D printing now allows retailers to create vibrant, eye-catching window displays, point of purchase (POP) stands, visual merchandising and exhibitions elements, and even bespoke retail pop-up outlets. Furthermore, with the capability to very quickly produce larger-than-life high-quality 3D pieces, we are beginning to see examples of it transforming the way high-level advertising, visual merchandising and POP and POS displays are created within the retail space.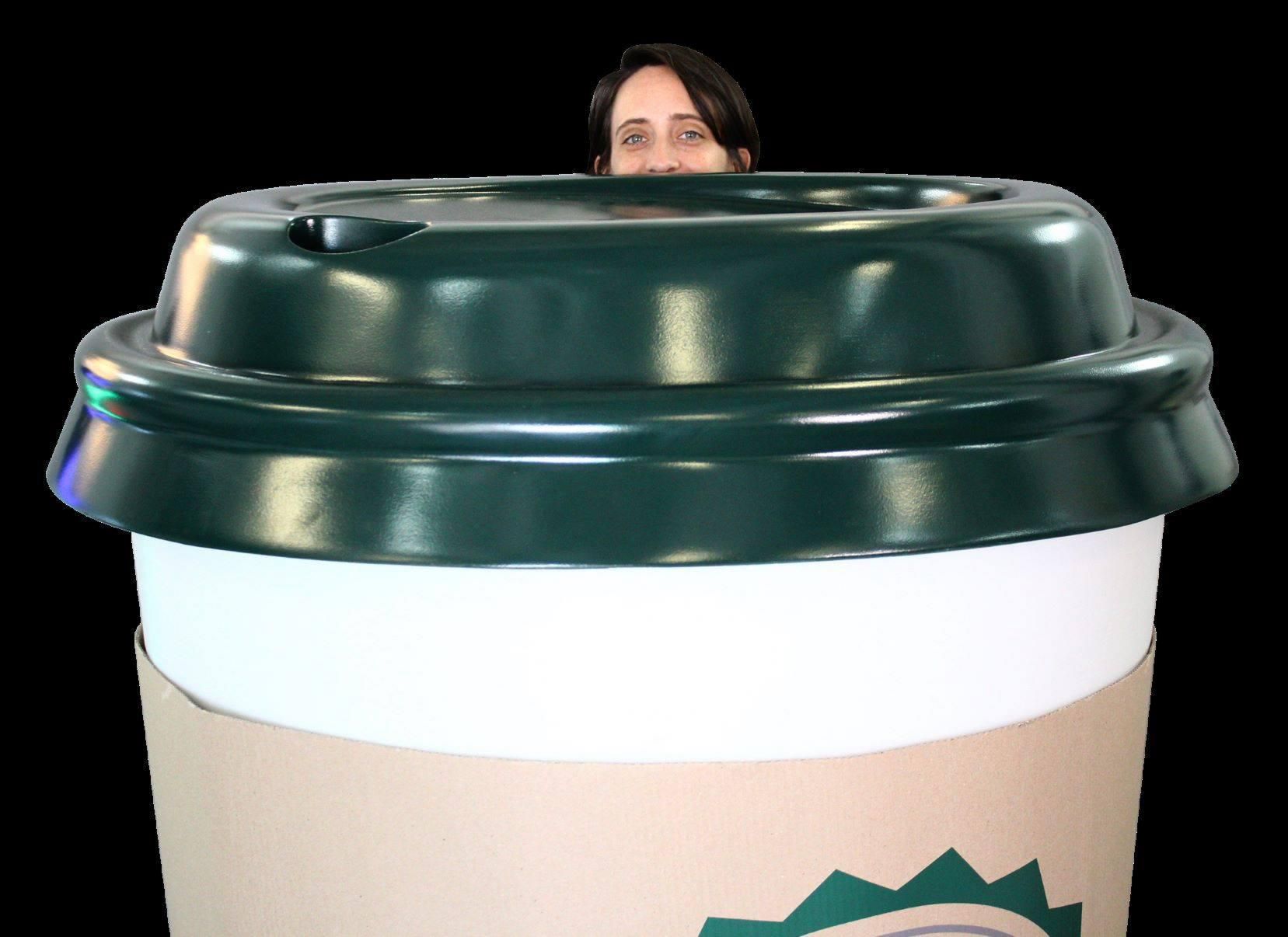 To build the 3D image, Massivit printers use something called Gel Dispensing Printing (GDP) which cures rapidly under UV-light, enabling instant solidification of the printing material and consequently, enabling high-speed production. Not only that, but the printer also utilises techniques that allow it to print non-vertical walls and ceilings, without the need to produce a solid object or intensive support structure.
All of which means the Massivit 1800 can produce impressive large scale 3D objects while also reducing material costs and weight, and this is how we get back to the giant elephant bursting out of the building as described in the opening paragraph, because the elephant in question was printed by West Midlands-based sign and display company Andesign on its Massivit 1800 3D printer to showcase the company's 3D printing capabilities.
The learning curve for 3D printing at Andesign has been a steep one, with the firm acquiring its first 3D printer over three years ago when the directors went to look at a wide format printer and came away with a 3D printer instead. In the intervening years the company has taken the time to study 3D printing software, modelling techniques using a wide range of manufacturing materials, and how to achieve the best finished results.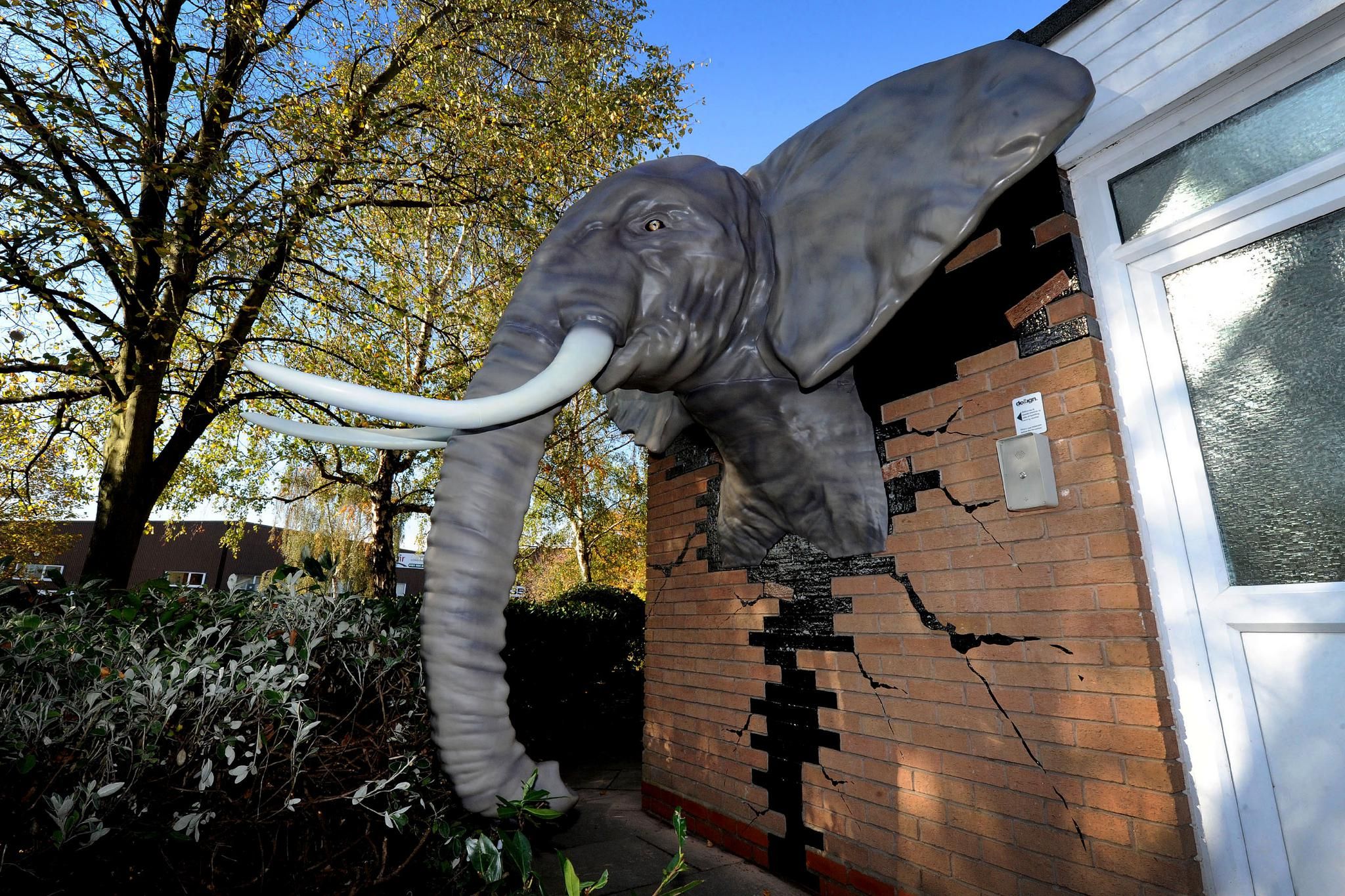 As you can see from the picture of the elephant, the huge trunk, tusks, face and ears all appear to be bursting from the side of Andesign's headquarters, but this was actually made from nine individual pieces (three for the head, two tusks, two ears, the trunk and one for the top of the body) with the largest element taking some 17 hours to print. Each piece was then subject to a process of manual post print finishing to clean and smooth the surfaces prior to painting.
On the subject of painting the 3D printed models, Andesign is already one step ahead of the game after employing the services of a spray booth technician who also has a background in airbrush and custom car painting techniques. So, while the finished article might look amazing, it's important to keep in mind that the elephant still took five days to make and was eight weeks in the planning, but if you ever have a customer call you up and ask for a life-size elephant or similar - now you know who to call.
Many industry experts have said that 3D printing is fast becoming one of the principal factors behind the growth of the Fourth Industrial Revolution, and it's certainly hard to argue against this.
Now in its third decade, the technology has already transformed production process in the manufacturing world, and in recent years it has greatly advanced dental, medical, and surgical practices the world over.
What technological advances come next is anybody's guess, but for large format 3D printing to truly come of age in the sign and display sector there needs to be full scale, full colour printing with a minimum of post print finishing. Whether this comes from Mimaki, who could probably upscale its current chassis to accommodate large format full colour 3D printing, or a company such as Massivit will utilise a similar material technology to enable it to deliver full colour printing - who knows?
What you can be certain of is that the next decade is most certainly going to bring about a revolution in 3D printing along the lines that we cannot begin to imagine today.
Interested in taking part in SDUK 2020? View the brochure for more information: