Top tips for Retail Success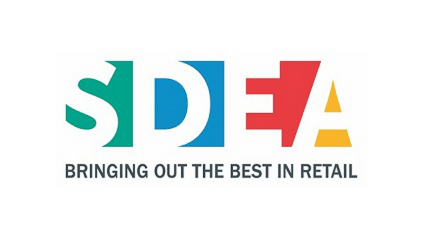 People still love to shop! But the bad news is their expectations are even greater! They want to look good, they want the latest trends, they want to keep up with technology and they want the best, and above all, they want the 'best' price.
This is where the Shop and Display Equipment Association can help.
SDEA has a vast array of suppliers and manufacturers who between them can offer you literally thousands of innovative and exciting products and services. Many of them will even be able to put together a themed project, as well as designing, manufacturing and installing it for you – a complete turnkey operation!
Here are our ten TOP TIPS for retail success:-
Strip out the clutter to create a clean and more spacious environment where the customer feels comfortable and wants to stay longer!
Branding is vital – whether you are an independent, or multiple chain store the overall design must reflect your corporate identity, brand heritage and outlook.
Consider the products that you stock and how they fit together - what colours and styles work best together, what they convey and what you want to get across to the public.
Identify your target market and aim your product displays and shop fittings at that audience.
Choose a relevant theme, create a unique feature, enlarge upon it and make it the very essence of your shop. You could do this using, props and accessories, and be very flamboyant and quirky, or you could use actual fittings and fixtures to help convey the store's overall outlook. Whichever route you choose the design should embody your core ethics and outlook.
Stunning windows bring the shoppers in! Be creative, use lots of colour and have fun. When the shop itself is closed, the window continues to work so it needs to be powerful! Windows and in store displays must work together in order to entice the customer in and excite them into purchasing. Another popular alternative is to open up the entire storefront using a glass facade so that the customer can see right across the store and navigate their journey before even entering. Large format graphics have become popular display aids. They are a great means to convey 'lifestyle' branding, a picture speaks a millions words, and, are economical and easy to roll out to multiple stores.
Good lighting is essential! It has the ability to make or break a great store layout. Bright lighting is imperative for successful display, way finding and the feel-good factor. There are a number of thriving retailers that use dramatic, theatrical lighting within very dark stores as part of their inherent identity; Desigual, Superdry, and All Saints to name a few, but there is no place for a poorly lit store!
Smells and tastes are also important. No one wants to enter a foul smelling store, or changing area! These elements really come into play with foodie shops and cafes where delightful aromas of coffee, cake and tasty samples entice customers into buying.
For the perfect retail mix, add a variety of in store events, special offers and customer loyalty benefits to ensure additional footfall and sales in quiet times.
Good customer service – there's absolutely no point in investing in your store interior unless you invest in your staff. Polite and courteous staff, well informed about the product and willing to help and offer advice when necessary, will win every time.
SDEA has a unique guide to retail display, full of creative and innovative ideas and inspiration for creating retail environments that work. The SDEA Directory lists all our members with detailed descriptions of their products and services. The showcase gallery offers a visual interpretation of their many retail display items and the quick reference guides help you locate a supplier by the retail trade or the products in which they specialise.
Receive a free copy of The Retail Display Directory. Call us on 01883 348911, send an email to enquiries@sdea.co.uk, or visit our website, www.shopdisplay.org where you can link direct to our members' sites and select products yourself.
Interested in taking part in SDUK 2020? View the brochure for more information: