Textile printing is not as easy as it might first seem - but help is at hand with TextileTech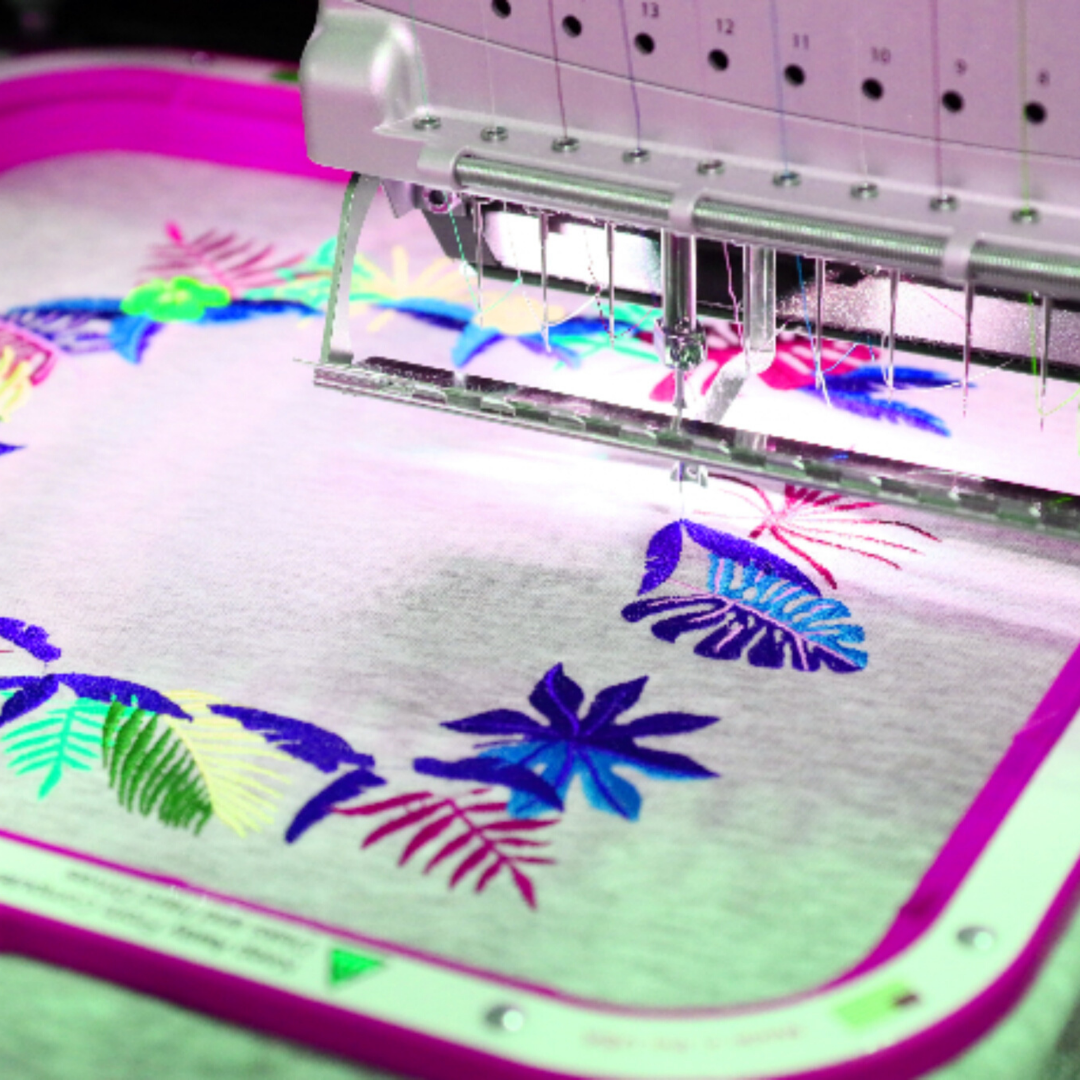 Everywhere you look in the printing industry you will find somebody telling you it's never been so easy to get into digital textile printing and in doing so you will reap huge profits and great rewards while at the same time saving the planet because textiles are a sustainable and biodegradable material. It's all so very tempting, especially when you look at the actual market figures.
The market for digital textile printing is expected to grow at a compound annual growth rate (CAGR) of 18.29% until 2021, and the global textile printing machines market size is expected to reach $13,988 million by 2025. This makes the textile industry one of the world's largest industries, representing some 30 billion square metres of material volume on a worldwide annual basis. Therefore, it will come as no surprise to learn that textile printing is also becoming the next big thing with sign makers and commercial printing companies looking to add additional services and revenue to their businesses.
For the majority of PSPs soft signage (where you can print directly onto a range of fabric materials to produce flags, banners and display items for indoor/outdoor applications) is the most popular textile printing process, driven by not only the availability and ease of use of new printers and fabrics, but by customer demand too. Brands and retailers are increasingly choosing fabrics over traditional PVC based graphics, and this growing trend makes soft signage a key application for print providers to consider.
What makes soft signage so attractive is there are no great barriers to entry to this particular sector. All you need is either a 3.2m or 5m wide UV-LED roll-to-roll printer and a willing customer for your products. This should not be too difficult to find because brands are increasingly turning towards soft signage over PVC graphics. One reason for this is environmental. Fabrics will break down faster and can be recycled and the majority of high street brands are now moving toward the adoption of fabrics over PVC materials. Another reason is aesthetics. Vibrant white polyester is very striking, and the printed dots blend in with the weave of the fabric, giving a continuous tonal range.
For retailers, translucent stretched fabrics are a subtle alternative to traditional banners and important product placements are visible through the fabric. This translucency is hugely beneficial for exhibition stands too. Solid walls create blind spots, limiting the visitor's view of the stand messaging and products. Translucent fabric panels create the impression of structure without obscuring view and offer a more inviting feel.
So we can see that soft signage is by far the quickest and easiest route towards getting into textile printing, and as many industry commentators are rightly saying, it is easy to get into and comes with the potential for big profits and offers several environmental benefits. Your customers will also love you for it. But soft signage is only the tip of the iceberg of textile printing, and without proper help and guidance, other textile printing processes such as dye-sublimation or direct-to-fabric can appear somewhat daunting at the outset.
However, let us assume for the purpose of this article that you are not looking to break into the long run screen printing fabric production sector and start manufacturing curtains and clothing for the likes of Laura Ashley etc. straight off the bat. Outside of soft signage there are a variety of short-run textile applications that are ideally suited to short run digital inkjet print production from market sectors such as interior décor, soft furnishings, and apparel printing for t-shirts, workwear and synthetic high-tech sportswear.
For example, in the fashion world quick turnaround has become an increasing priority as designers look towards multiple mini-seasons and this suits inkjet production with its reduced set-up times and print-on-demand delivery models. This is supported by the growing availability of online sales of digitally printed bespoke clothing, and interior decorators are commonly using customised fabrics to create new household 'fashion' décor items. Furthermore, consumer demand for more personalised bespoke items continues to grow apace. No longer content with personalising phone cases and simple everyday items, consumers are now looking for further ways to bring a touch of personalisation into their lives.
However, unless you are thinking about jumping onto the easy-to-do direct UV-LED printing soft signage bandwagon, you are going to have to do a fair amount of market research and be prepared to undertake some training, not just about the many varied printing processes available, but also with product manufacturing. But fear not, because help is at hand because this is exactly what Sign & Digital UK is here for. Developed in response to demand from visitors to the show, TextileTech is SDUK's new digital textile print and finishing zone.
Geared to be a learning zone for visitors it will highlight the opportunities available to those wanting to access this new and lucrative market. It will showcase applications and training for interior décor and soft furnishings and provide equipment demonstrations and play host to an array of skills workshops and expert industry speakers.
TextileTech has been developed in response to 50% of visitors to the show last year who see textile printing as an important growth area of their business over the next couple of years. Therefore, if you think that textile printing is something that will move your business forwards, Sign & Digital UK 2020 and its newly created TextileTech zone is going to be a must attend event.