Sign & Digital UK is the place to be for Graphtec GB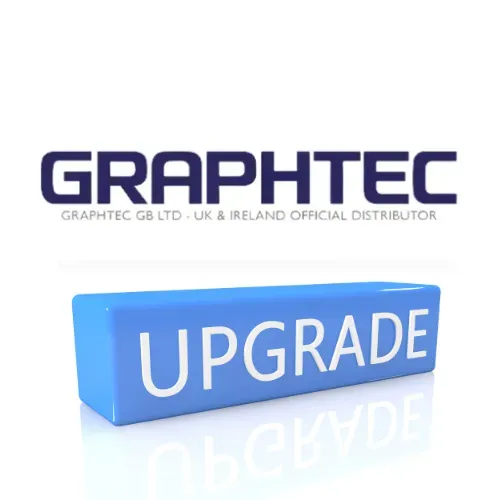 Sign & Digital UK 2023 is set to be one of the biggest shows yet for the industry. Like many others, Graphtec GB has recently rebooked a much larger stand for next year's show.
Graphtec GB is the UK and Ireland's leading distributor for large format finishing solutions. With exclusive distribution for top manufacturers, including Graphtec's own range of roll fed cutting plotters, laminators from WidInovations, productivity software from SAI and more.
Alastair Evans, Graphtec GB's Senior Digital Marketing Exec, comments, "Graphtec has been a regular exhibitor at Sign & Digital UK for many years and we see the exhibition as a crucial part of our overall marketing strategy. We support our resellers at several events throughout the year, but SDUK is the one that we want to be at in our own right. It's a perfect opportunity to speak directly to end users and to get a real feel for trends in the market and where our products are being used."
Graphtec exhibited the 2022 show, the first for three years, and were pleasantly overwhelmed by the industry's response. "SDUK 2022 was the first significant event after all the Covid restrictions and our only disappointment was that we didn't have a bigger stand! The turnout – particularly on that first day – was immense and it was a joy to see the market getting back together again and remembering what it was like to see, touch and feel some real equipment (and people). It was an easy decision to book again and this time with a bigger stand," adds Alastair.
Plans for 2023 are well under way and Alastair is looking forward to showing more equipment and possibly even recording live shows from the stand for The Cutting Matters Podcast, which Graphtec launched earlier this year, "We have mapped out our stand in the demo room to help us plan what we can demonstrate and to make sure we have as many solutions as possible on show. It would be great if we can also find a way to chat with people for the Podcast, which we have found to be a great way to communicate to customers the benefits of working with Graphtec and our products."
Jenny Matthew, SDUK's Event Director, says, "Companies like Graphtec are what makes our industry and our exhibition so special. We are introducing a host of special features and marketing campaigns designed to encourage as much of the sign and large format printing market as possible to join us at the NEC next March. It's going to be informative, innovative and a lot of fun!"
Alastair concludes, "It's great that SDUK provides us with a platform to speak directly with end users. It gives us a direct understanding of the trends and issues they are facing and this helps us continue to improve the service and products we offer to our resellers. The show is really inclusive and we welcome all our resellers to our stand to speak to their customers and demonstrate our products. We can't wait!"
Find out how you can benefit from exhibiting:
VIEW THE BROCHURE GET IN TOUCH