Quick change! Sign and display solutions for hotels and restaurants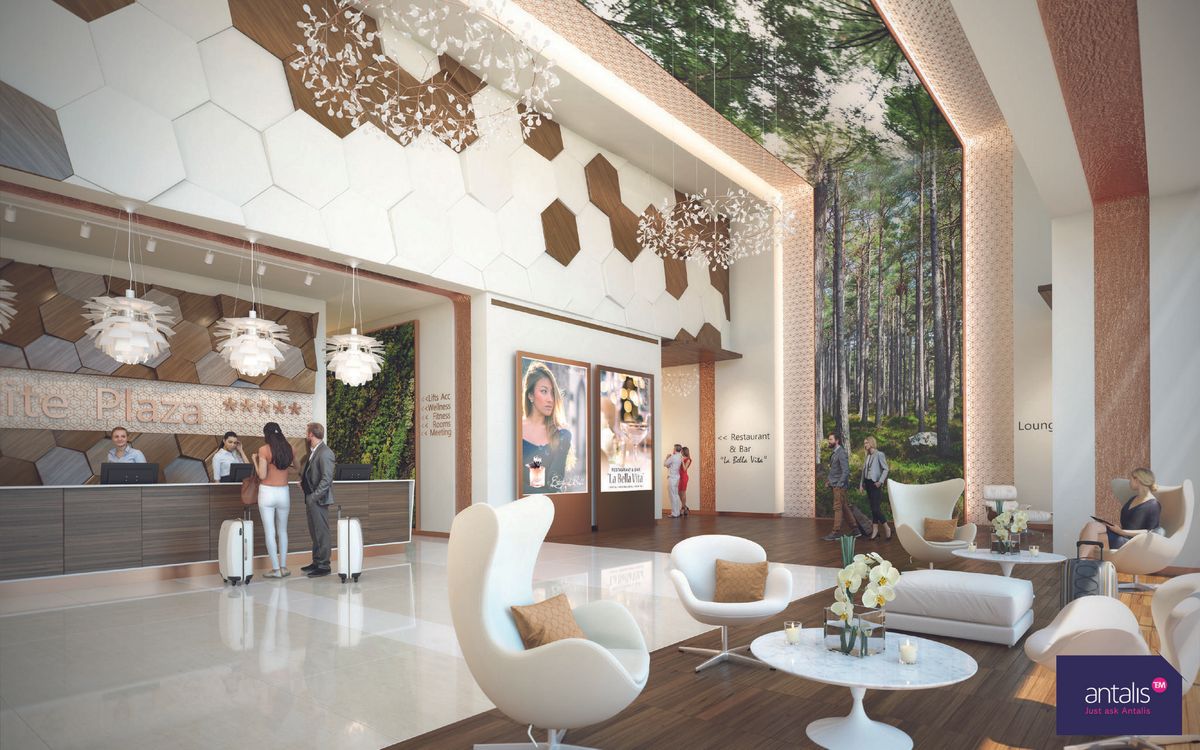 Chris Green from Antalis Visual Communications gives us the lowdown on three of the most innovative products on the market
From arresting wall coverings to alluring promotions, creative sign and display solutions are vital if you want to capture your customers' attention. Here Chris Green, head of channel at Antalis Visual Communications www.antalis.co.uk, talks us through some of their key products, which are all easy to apply and guaranteed to catch the eye.
PERFECT FOR: PROMOTIONAL DISPLAYS
Coala Magnetics is the ideal solution for restaurants wishing to entice diners with seasonal menus and promotions. The innovative product utilises a magnetic adhesive base film, which can be easily applied to a flat or curved display surface, such as a counter, wall or door.
This transforms the surface into a magnetic wall, which can then be regularly refreshed with a variety of seasonal promotions and images, printed onto a ferrous film. Coala Ferro Films deliver high levels of print quality, and are suitable for printing with eco solvent and solvent inks, as well as UV inkjet and latex inkjet. The graphics are easy to apply, with no expert help needed. They can also be reapplied, making them a cost-effective solution when displays need to be regularly updated.
Chris Green head of visual communications at Antalis comments: "Coala Magnetics builds on the existing Coala brand by providing a highly versatile range, ideal for businesses requiring fast-changing communications."
PERFECT FOR: A WALL WITH WOW FACTOR
Antalis' Coala WallDesign non-woven (NW) range enables a restaurant or hotel interior to deliver big impact, without a big commitment. The fuss-free, printable wallcoverings are 40% faster to apply than normal wallpaper and can be removed in one piece, making it easy to refresh the display or decor on a regular basis.
Compatible with most large format Solvent/Latex and UV inkjet printers, Coala WallDesign NW is able to authentically reproduce graphics, paintings and photographs. The customised coverings allow for high-end design, with 10 different embossings and textures available, including sand, fine canvas, leather and plaster. On a practical note, the product is also durable, washable with soap and water and can even be supplied with antibacterial coating, making it ideal for restaurants.
Chris Green says: "Coala WallDesign has really taken off at an unprecedented rate. It's favoured by customers seeking to achieve a high quality finish quickly and easily, which can easily be refreshed again and again."
PERFECT FOR: A RAPID REVAMP
When a quick change is needed to an existing interior display, Coala Silky Wallcover Textile offers a flexible fabric solution with a premium finish. The printable, self-adhesive fabric is perfect for covering existing but hard-to-remove graphics, because it features a blockout layer, which ensures the previous display doesn't show through the textile. The specially designed adhesive means it's also possible to reposition and remove the product, without leaving a residue or damaging the surface.
Chris Green comments: "The repositionable adhesive and blockout layer makes the Coala Silky Wallcover Textile incredibly convenient to use, and, as the product has a B1 fire rating, it is an ideal solution for interior decoration."
Antalis is one of Europe's leading distributors of Visual Communication solutions. For further information on Antalis visit www.antalis.co.uk.