Printing and the personalisation boom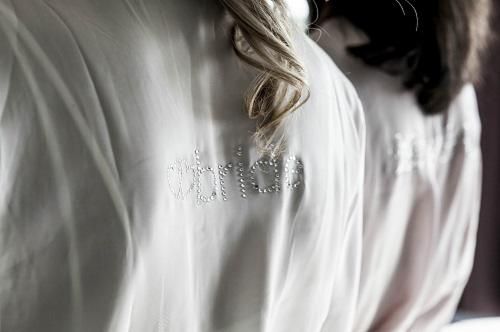 A quick browse on website, 'Not on the High Street', reveals thousands of customisable gifts. From a black makeup bag emblazoned with your beloved's name in gold, to a personalised constellation print or even a Princess puzzle featuring your child's name, it seems the possibilities are limitless.
Thanks to the pace of change in the print industry, the last few years have seen a stratospheric rise in personalised products. Technological improvements have exploded the possibilities, meaning we can print onto a vast range of surfaces, from glass, to shoes to handbags.
New printing techniques have also opened up the world of personalised goods to smaller businesses, because short runs and single, customised prints are now a cost effective possibility. It's little wonder that Not on the High Street has over 5,500 small businesses creating bespoke gifts.
Digital print advances have also changed the face of marketing. As any company well knows, you're less likely to throw away a branded notepad if the cover is adorned with your name. But Coca-Cola's infamous 'Share a Coke' campaign took personalisation to extremes, when they printed the UK's most popular names on their cans and bottles, instead of the iconic logo. It worked – over 150 million bottles were sold. Marmite also embraced new technology – at Christmas ts website was offering fans the chance to 'spread the love' with a personalised jar.
According to a report by Deloitte, one in five customers are willing to pay a 20% premium for personalised merchandise. But why is consumer appetite for customisation so huge? For a start, it's opened up a whole new world when it comes to gifting. As Etsy, the handmade goods website, proclaims: "Even people who have everything, don't have personalised everything."
Owning a bespoke product, whether it's a pencil case or a pair of trainers, celebrates who we are. It massages our egos and expresses our unique identity. And let's not forget Instagram and Pinterest; in an age when we put everything on social media, personalised products are eminently shareable.
Of course, it's also fun for a buyer to have partial control over the product design and, as a recipient, it's heart-warming to know that a loved one has put thought and emotional investment into your gift. From the romantic, to the practical, to the downright quirky, personalisation brings with it myriad possibilities.
Far from being a passing fad, this is a trend that's firmly set to stay. According to analysts at market research company Technavio, the global personalised gift market is expected to reach a whopping US$31.63 billion by 2021.
It seems the chances are, if you want it, it'll have your name on it.
Find out more about the world of personalisation, signage ideas, designers, developers and manufacturers available by visiting Sign & Digital UK 2019, 2 - 4 April, Halls 3 & 3A, NEC Birmingham.
Interested in taking part in SDUK 2020? View the brochure for more information: