Premier Paper Brings Star Quality to Sign & Digital UK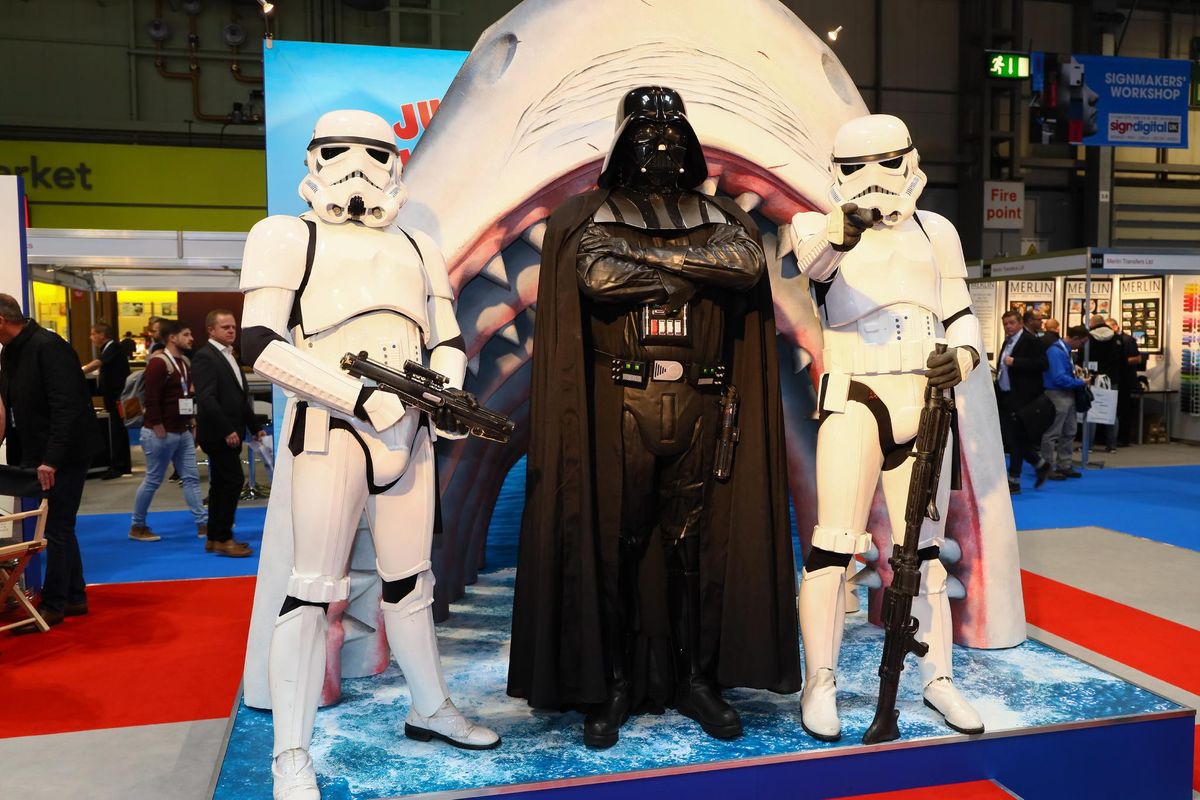 2019 saw Premier Paper's Premier Graphics Division make its debut at Sign & Digital UK (SDUK) and it did so with the full red-carpet treatment. It's not often visitors to the NEC can come face to face with a Storm Trooper or Marilyn Monroe, but Premier's 'Film Premiere' theme made this happen and created a memorable experience for everyone attending the show.
The company had a large island site, which offered open frontage on all four sides and allowed customers to access the stand from all directions. Brad Goldsmith, Marketing Executive at Premier, says, "If SDUK was our shop window then the stand was our shop front. We wanted to do something that would really attract people so we chose the Film Premiere theme and took it to the max with an eye-catching design and lots of off-stand activity. We had some incredible graphics, including a giant 3D Jaws and imagery from some of the most iconic movies of all time. We also had live actors dressed as famous film characters and used lots of social media to generate interest and excitement."
He adds, "A key objective was to ensure the theme and layout of the stand was engaging, welcoming and fun, while keeping the content and overall message relevant. Customers, suppliers and even competitors who visited the stand went away with a positive image of Premier Display Graphics and a better understand of who we are and what we do."
Stunning Debut Performance
Premier's Display Graphics division was formed in 2015 and within a couple of years had enjoyed rapid growth. At the end of 2017 the company decided to make a significant investment in the division and expanded its team of product specialists together with developing a wider range of products for the sign and display sector. Brad explains, "An important part of this expansion was to get ourselves better known to the sign and graphics' audience and we felt there was no better way to do this than to take a stand at SDUK. The show provided us with a fantastic platform to officially launch our new and expanded product range and service offering and we were determined to make the most of it."
"The quality of the show and the visitors were a massive contributing factor to our success at SDUK and this resulted in several hundred really positive sales leads."
..."The exhibition provided an invaluable platform to talk about our latest products and services and we were able to engage directly with a number of key people who have now become important customers. Above all we achieved our main objective of increasing our profile in the industry and successfully launching our products and services to this target audience. The show theme also gave us some excellent material for trade press and social media PR that continued long after the show was finished. This further reinforced our message and has helped position Premier as an important supplier to the sector,"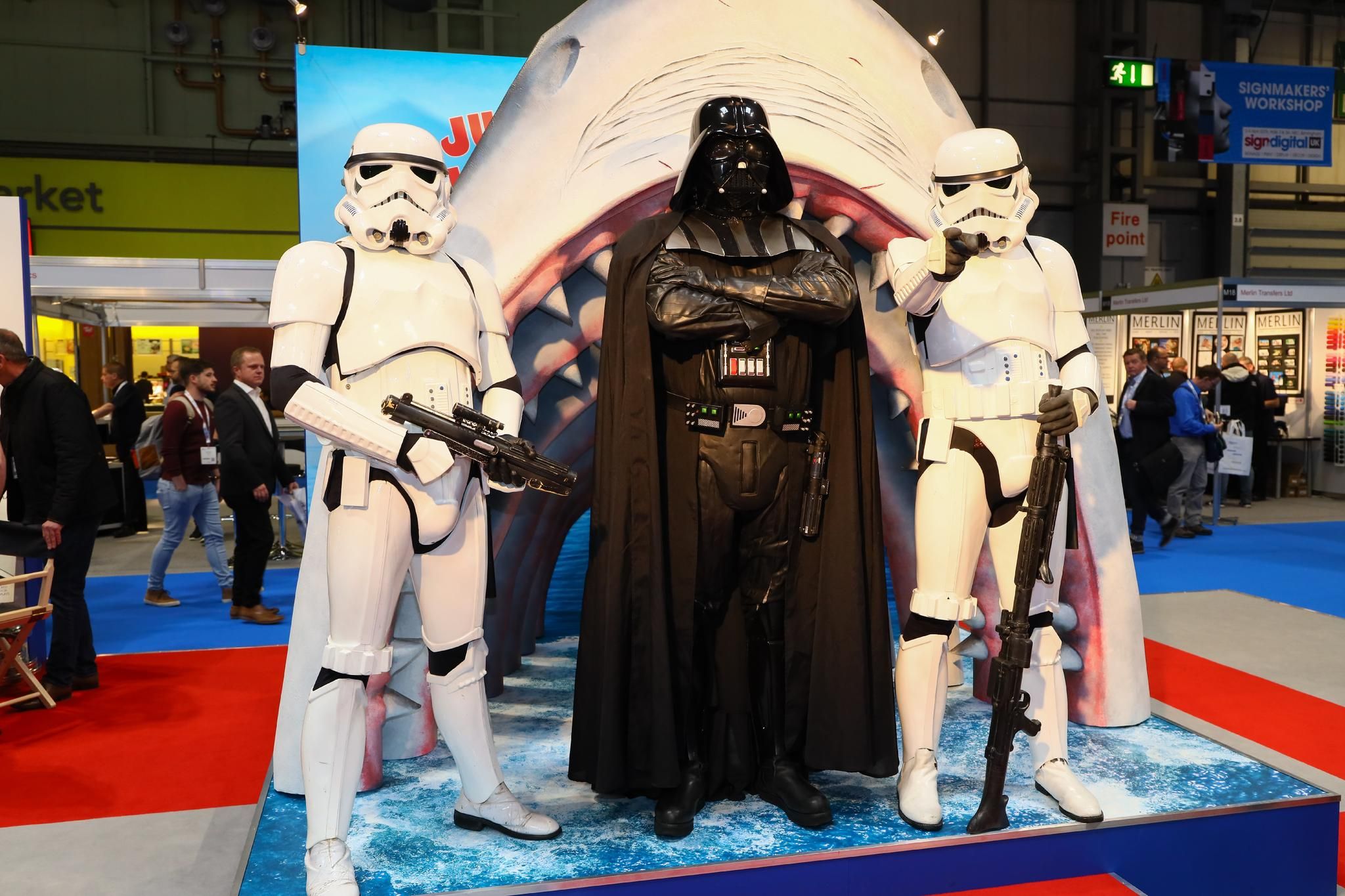 He continues, "Our aim was to showcase our product portfolio and service offering to the market in a way that would increase our profile within the industry to potential customers and suppliers. We designed the stand to incorporate many examples of our media range using visually striking and dramatic imagery that was also very well-known to most people. You certainly couldn't say you didn't notice us! We very much achieved our objectives and the results far surpassed our expectations."
As well as having one of the most memorable stands at SDUK, Premier also enjoyed a really successful show in terms of leads and new business.
Premier has confirmed that it will be back at Sign & Digital UK 2020 with a bigger stand, sponsorship of the visitor registration area and with even more new and exciting plans, which are….. top secret at the minute.
Watch their SDUK interview: