Premier Looking to the Future with Sign & Digital UK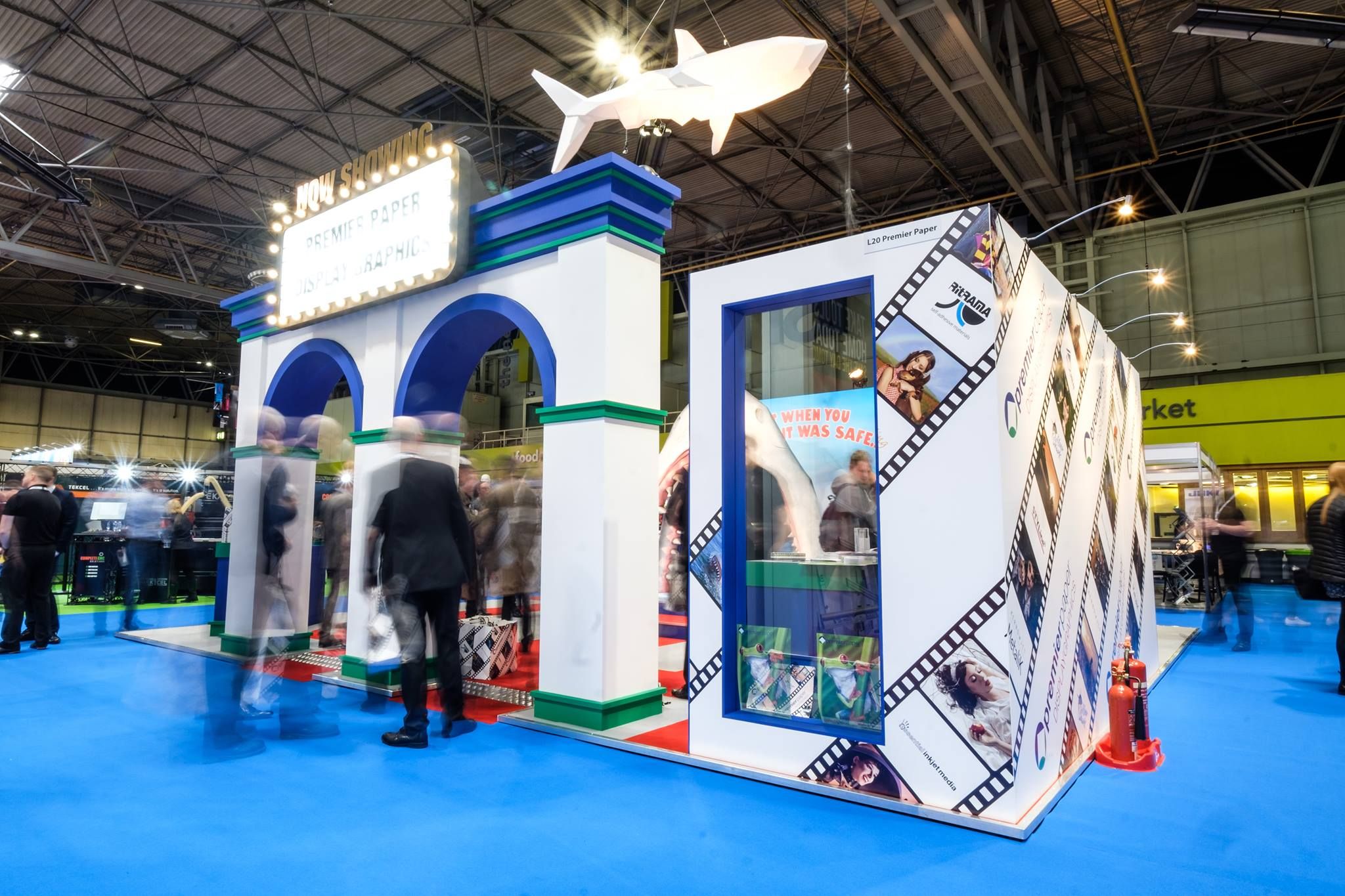 UK based paper and media supplier Premier are planning for an exciting return to the Sign & Digital UK exhibition.
There's no denying that the impact the pandemic has had on the world has been vast and far reaching, but now it's time to look to the future and that is exactly what Premier are doing.
Premier's team of display graphics experts have been working hard to develop the range of products to meet the growing and developing requirements of the market. Recent additions have included products such as Ultra Board, the recyclable honeycomb board manufactured in the UK by Dufaylite.
Premier have invested significantly in state-of-the-art conversion machinery to ensure that every customer requirement can be delivered from the same location, helping to speed up and improve the conversion service offered to customers of thermoplastic products. One such machine is the Schelling FK6, a plastic and composite panel saw, that cuts with speed and precision, on sheets up to 120mm thick. Premier also added the Cauhe GH 366, a high-performance, heavy-duty guillotine with the ability to cut up to 3,660mm wide sheets. Both machines join a semi-automated, wall mounted Streibig Saw, giving Premier increased capabilities to cut products including Plexiglas, Foamalux, Etalbond, Marlon FSX and many more.
Premier's Director for Display Sheets and Thermoplastics, Steve Jones comments "The compliment of equipment that we have invested in, gives Premier the capability to convert almost everything that we stock in our display sheet & thermoplastics portfolio. This allows us to offer a complete and dedicated service to our customers, whilst in turn strengthening our credibility & identity in the display graphics market."
Premier are also looking to the future with their Carbon Capture® programme, a market leading environmental initiative that provides businesses with the opportunity to mitigate the CO2 emissions from the production, storage and delivery of their product purchases; directly supporting the work of the Woodland Trust, planting native woodland in the UK. Businesses through the Carbon Capture® programme are supporting the UK Net-Zero strategy – by 2050, investing in natural climate solutions by planting trees across the UK, absorbing the equivalent CO2 emissions through the products that they use. To date Premier and their customers have helped to plant over 15 million trees in the UK, providing not only cleaner air but also safe habitats for countless species of native wildlife and beautiful woodland areas for all to enjoy, for generations to come.
Premier launched their Display Graphics division at Sign & Digital back in 2019 with an eye catching and engaging movie set themed stand for their Premiere. The exhibition itself providing many quality leads and opening up conversations with potential customers and suppliers alike. The sequel, it seems, is set to follow suit and whilst it is likely to be very nostalgic for many visitors, the stand will feature many of the products from Premier's growing portfolio such as Ultra Board, Foamalux, Plexiglas, Floorshark, Neschen, Contra Vision and more.
Brad West, Premier's Director of Wide Format Media & Business Development – Display Graphics comments, "It's great to be back at live events again and where better than Sign and Digital, where we launched Premier's Display Graphics division just a few years ago. We are looking forward to welcoming visitors to our stand and are excited to be sharing with them some of the new products within our ever-growing range."
Some of these products such as Ultra Board, Foamalux and Plexiglas have been used in various parts of the construction of the stand. Premier's team will be on hand to give demonstrations of and talk through their product portfolio. As always, Premier have some exciting things planned and which will include an on-stand competition with some interesting prizes to be won.
Sign & Digital UK is taking place, 22nd – 24th March 2022 in Hall 2 at the NEC. To register for free visit https://www.signuk.com. For more information about Premier, their product portfolio and the Carbon Capture® programme visit https://www.paper.co.uk.