Ink before you think about buying a new wide format printer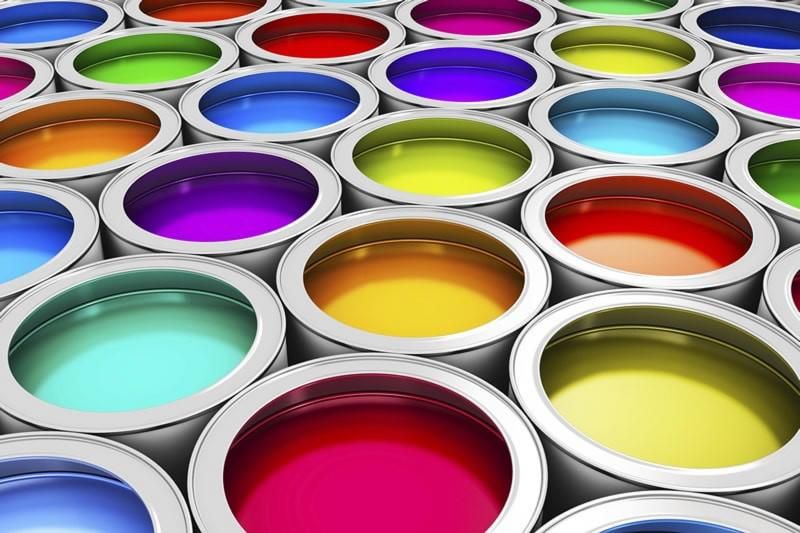 If you are thinking about investing in your first wide format printer you should have a clear idea about the type of work you want it to produce, and this will be determined by the type of inkjet ink that your printer of choice uses. Once you have identified what sort of applications you are looking to produce, the printer will pretty much choose itself.
So, let's take a look at the four main ink types used for the production of general display graphics which are: solvent; eco solvent; latex; and UV LED.
Solvent inks
Historically speaking, solvent or full solvent as it is more commonly referred, is the most popular wide format ink type because the inks are extremely hard wearing and provide a strong vibrant colour output that can be used on a wide range of uncoated medias for a multitude of applications.
Solvent ink is highly suited to vehicle graphics and outdoor applications such as on banners or heavy weight vinyls because it is so hard wearing. This is because these inks contain strong chemicals that aggressively penetrate the surface of the media. They are rated for up to five years outdoors without lamination before fading occurs, and this outdoor shelf-life can be extended by over-laminating the printed materials.
The downside to working with solvent ink is that before you can apply any form of over-lamination to the graphics you need to allow 24 hours for the solvent residue on the media (within the printed graphics) to fully evaporate. This process is called outgassing, or de-gassing. Failure to observe this procedure before over-lamination can cause solvent vapour to become trapped beneath the lamination film which over time will react chemically with the laminating film's adhesive, leading to image failure and random black spots appearing on the prints.
Furthermore, as the ink is quite corrosive you will also find that you will need to keep the printer running on an almost daily basis to avoid 'clogging' to ensure that the inks remain free flowing. The print head will also require regular operator maintenance such as daily cleaning to ensure that clogging and head damage does not occur.
As you might imagine, solvent ink also has a tendency to smell strongly of solvents and as such, prints produced in this manner are most often not suited to sensitive indoor environments such as in a child's bedroom or in hospitality locations such as restaurants etc. without first de-gassing and over-laminating.
When working with solvent inks it is strongly advisable to operate the printer in a well- ventilated area in conjunction with an efficient fume extraction system.
Eco solvent inks
Next up is eco solvent ink. It might seem strange to couple the words eco with solvent, but while still being a mild form of solvent ink, an eco solvent ink doesn't contain anywhere near the VOC levels found in full solvent inks. As such the inks have little or no odour and are fully-biodegradable.
However, just because an ink has no odour it does not automatically mean that it can be used in a normal indoor environment without proper extraction systems in place. You should always check with the manufacturer or the manufacturers product description sheets regarding ventilation requirements when using any kind of eco solvent ink.
Colours are just as rich and vibrant as found with full solvent inks, and there is a greater variety of additional colours available than with full solvent systems such as light cyan, light magenta, grey, orange, and white. For example, Roland recently launched an 8-colour eco solvent printer that features CMYK plus light black, red, green and orange that can accurately match up to 99% of Pantone+ Solid Coated colours. Therefore, eco-solvent printers are fast becoming the printer of choice for those producing branded signage, POS displays, vehicle wraps, and exhibition graphics to name just a few applications.
As with full solvent inks outgassing remains a requirement before use and again, for something as extreme as vehicle wrapping, the stretch of the ink is comparable to full solvent ink.
Due to the less aggressive nature of the eco solvent inks, its toll on the machinery is reduced so daily maintenance becomes less of a concern. This still needs to be carried out at regular intervals, but the machine can be left switched off and unused for a day or so (this differs from manufacturer to manufacturer) without any harm being done, or clogging occurring. It should be noted that many manufacturers are now automating daily machine maintenance to reduce operator downtime.
Eco solvent inks also require a specially coated range of materials, but don't be put off by this as almost every manufacturer and distributor can supply these materials/substrates so you would be very hard pushed to not to find the right material to match any specific application.
Latex inks
The alternative to solvent based ink is water-based latex. This ink type uses a polymer with a water-based carrier to get the ink onto the surface of the material. Once the ink has been put down a significant amount of heat is then applied to evaporate the water carrier and bind the pigments to the surface of the material.
The advantage of using latex inks is that prints are dry as soon as they come off the machine and can be laminated immediately without the need for outgassing. Another bonus of latex ink is that it sits 'on' the surface of the material and, unlike solvent or eco solvent inks, does not embed itself into the material. Theoretically speaking this means there will be more materials available for you to use, but the amount of heat required for curing may upset the dimensional stability of some of them.
Latex inks are ideally suited for use in public indoor environments such as restaurants, canteens, playrooms and so forth. However, to protect the surface of the prints in areas of high public footfall it is recommended that you over-laminate these prints before application.
While there are strong environmental arguments in favour of using latex inks, it should be noted that the colour output from a latex printer will differ slightly from a more vibrant and punchy solvent based system.
The maintenance of a latex printing machine is also significantly lower due to the low corrosive nature of the inks and, again, this process is now becoming automated.
UV inks
The range of printers that run ultra violet (UV) ink is vast, from small desktop flatbeds for promotional items, wide format roll-fed printers for POS/POP usage, grand format flatbeds for rigid direct to media printing, and hybrid machines that can handle both rigid and roll fed media.
There are many advantages to printing with UV, particularly with modern LED printers. The inks are cured via UV as soon as they are laid down and as such are dried immediately. The colour gamut too is comparable with that of solvent inks, and outgassing is not a requirement. UV inks also dry 'hard' and as such lamination is not required on most outputs making UV an ideal choice for outdoor applications. Another benefit of UV ink is the VOC levels are so low that ventilating the printer is not a requirement, but it should be noted that UV inks are generally more expensive than with other systems.
While a UV printer is indeed highly versatile, the ink tends to be more brittle and is not so good at stretching, therefore vehicle wrap graphics are not possible with this ink type.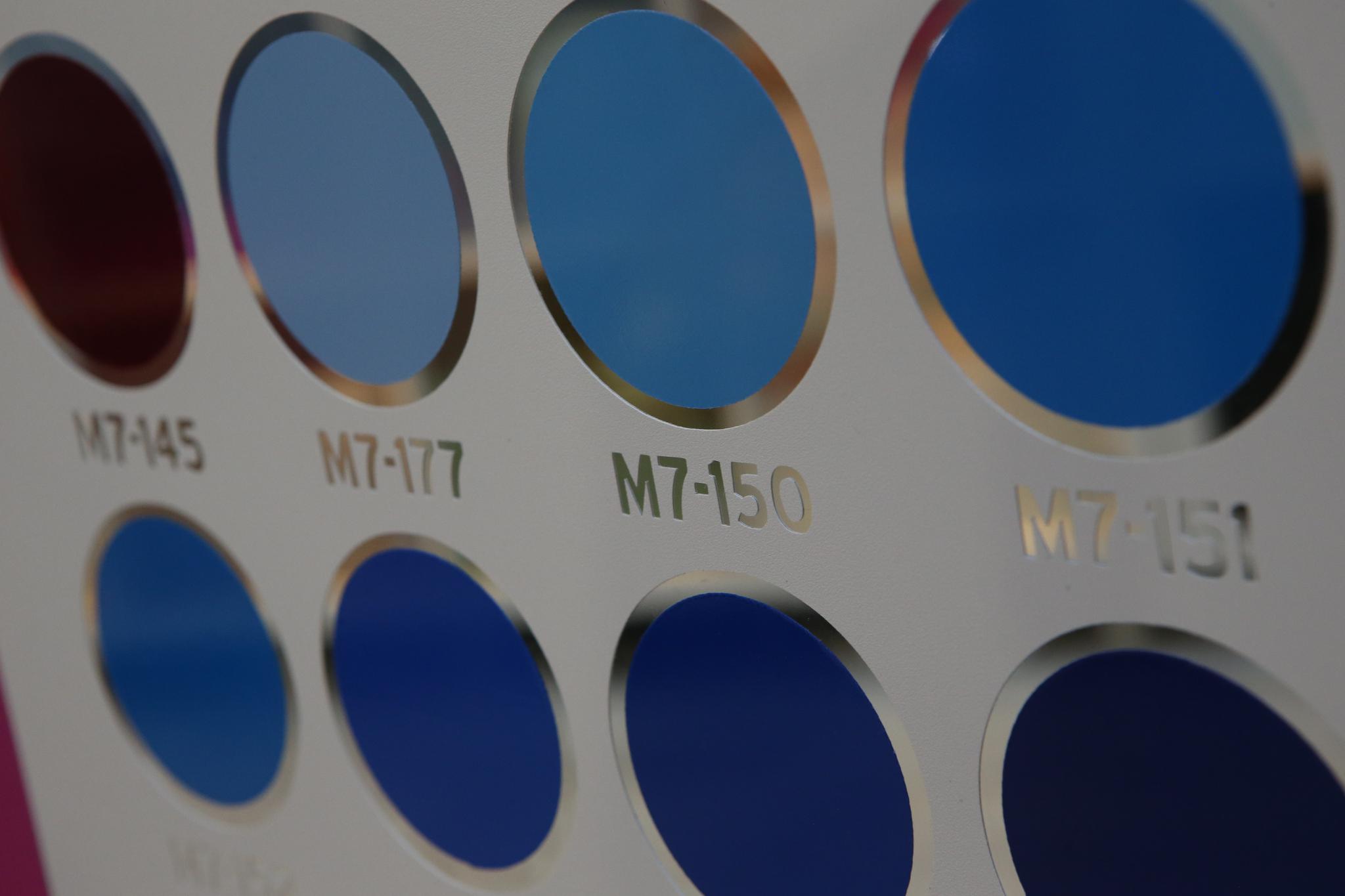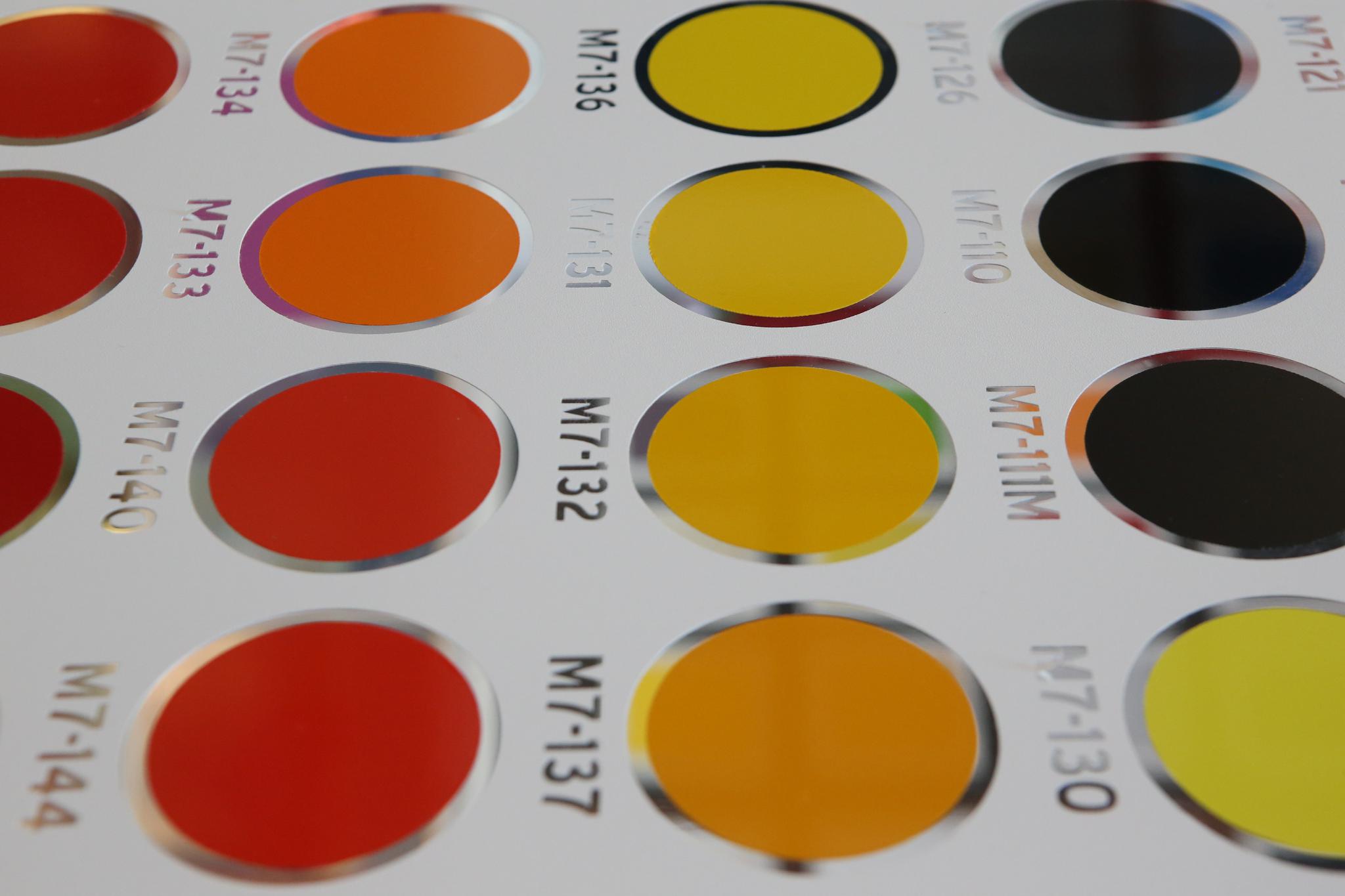 So, these are the four main ink types commonly found in the wide format display graphics sector, and at this stage it should be pointed out that when buying a brand new printer it would be advisable to use the original equipment manufacturers (OEM) recommended ink.
While there are indeed plenty of third-party ink suppliers in the market, OEM inks are designed to bring out the best results from the manufacturers printheads. Other factors such as viscosity of the inks, the batch-to-batch consistency of the dyes, and other raw materials within the ink are engineered to work optimally with OEM printheads.
This is why a new printer is guaranteed to perform exactly to the manufacturers stated specifications and is supplied with a warranty. Using third-party inks in a new machine will invalidate the manufacturers' warranty, and while it can be said that some third-party inks may offer a significant up-front saving, doing so can potentially result in damaged printheads, costly repairs, downtime, and loss of print quality.
The other side of the argument from the third-party ink suppliers is that using modern alternative third-party inks no longer comes with the same risks it used to have, especially if you purchase from a reputable supplier, even better the ink manufacturer direct or as close as you can get to the source.
In my opinion the argument for and against using third-party inks will never go away, and the choice is very much up to the individual. There might be significant savings that could be made, but there are also pitfalls that could potentially come with such decisions. Caveat Emptor - let the buyer beware.
Interested in taking part in SDUK 2020? View the brochure for more information: