How to use sign and print to make a workspace your own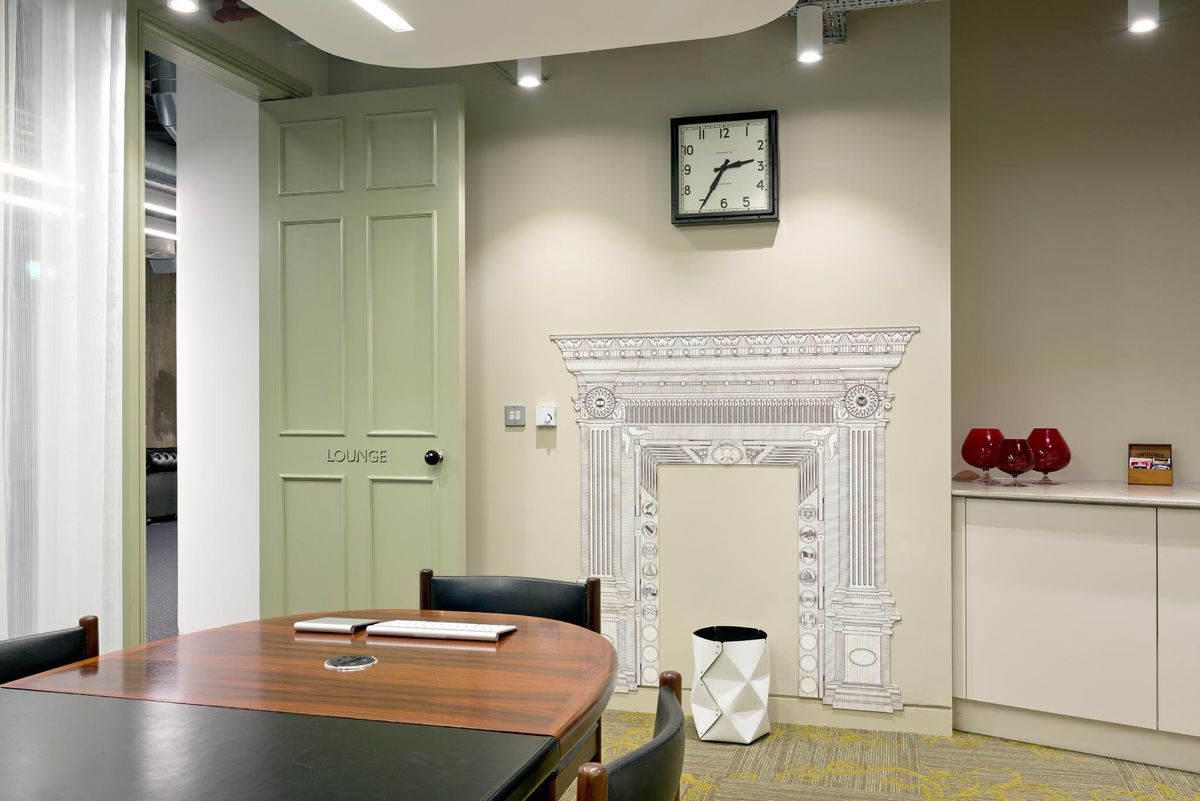 Designer Gurvinder Khurana explains how you can turn a bland office into an inspiring space
Whether you love your job or loathe it, the likelihood is you'll spend up to 90,000 hours at work over your lifetime. Thankfully, workplace wellbeing is fast moving to the top of the agenda, and businesses are increasingly investing time and money in turning bland spaces into stimulating environments that encourage staff to be positive, productive, and stick around for the long term.
Gurvinder Khurana, Director and Co-Founder of design agency align www.aligngb.com, says: "Creating an inspiring workspace is all about making sure people stay happy. After all, happy people are profitable people.
"Digital print advances mean transforming an office space is far more cost effective than it used to be. There is a huge spectrum of graphics and signage available which, when used creatively, help people feel a part of the brand and take ownership of their role within the business.
"We spend so much time in the workplace, it's important our environment fosters a sense of belonging. From using printed wall graphics that contain subtle reference to corporate values to giant 3D letters, you can incorporate on-brand messages in a way that helps people feel contented within the space."
Wow with a wallcovering
Thanks to technological developments, huge, seamless digitally printed wallcoverings are now relatively inexpensive. "Digital wall coverings can be great quality and add a massive impact for relatively low cost," says Gurvinder. "For example, we're currently looking at a supplier who can print a three metre graphic wallcovering in a single piece. If you get bored of it, it can be easily switched out."
Embrace nature
When it comes to the workplace, wellbeing is taking centre stage and should be a focus in any thought-out office design. Gurvinder suggests using a nature-themed wallcovering to create impact and promote employee health. Indeed, it's thought that even images of nature can reduce stress.
She says: "When it comes to printing on vinyl, the world is your oyster. We've just created a Crittall-style folding wall in a large bank in the City. We designed and applied our own Impressionist-style artwork of fields dotted with bluebells, so when you look at the wall it gives the effect of looking out of a series of windows, onto a rural landscape."
Gurvinder adds: "We're also currently designing a workspace with a huge lounge area, so we've picked a leafy wallpaper, which will cover a vast, six metre wall with huge plants and tiny bugs. To create a homely, botanical garden effect we'll then mount it with timber shelves, supporting an array of vases."
Be playful with signage
From fluorescent style LED lighting, to a meeting room wall emblazoned with BE BOLD, signage can be both playful and encourage employees to live the brand. When align designed the workspace for tech experts Mendeley, they used signs with fairground-style lighting to great effect.
"We found a company to make us big, lit-up signs, 1.5 metres high," says Gurvinder. "They spelled out Eat Drink Code, and we used them to frame the break out area with the self-service coffee facilities. Psychology plays an important part when you're designing workspaces – you want to make people feel happy and comfortable, while communicating the identity of the business. Don't be afraid to add drama, as well as making a statement."
Get creative
Thanks to modern technology, it's easy to transform stark glass partitions and meeting room windows. "You can have anything printed on a window film," explains Gurvinder. "We recently named a series of meeting rooms after Gainsborough's masterpieces. Instead of just sticking the room names on the glass frontages, we had the relevant artwork printed onto a window film and applied."
Try three-dimensional décor
Windowless, box-like meeting rooms can be energy sapping and uninspiring, but Gurvinder suggests innovative ways to add impact. She says: "We use domestic wallpapers, then layer on graphics, such as on-brand words. Another approach is to apply a wallpaper, then spray paint interesting objects, such as an old telephone, in the same colour and mount them onto the wall. It creates a 3D effect, and stops the room being flat and plain. It also suggests a sense of home."
Designer Gurvinder Khurana will be speaking live at Sign & Digital UK on the Main Stage.
Interested in taking part in SDUK 2020? View the brochure for more information: