How to shine a light on your business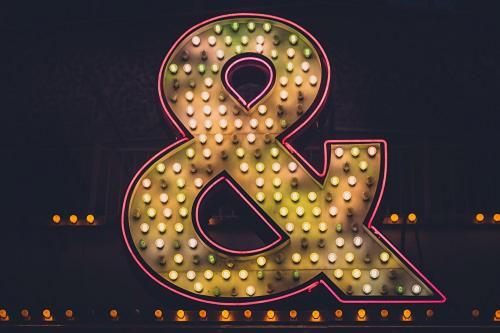 Vintage is back
Major brands including Coca-Cola and UGG have used vintage-style light up letter signs to great effect. Studded with bulbs, they add a dash of retro, theatrical pizzazz and can be custom-made to suit your brand. Distressed finishes can usually be applied, the typography designed to suit your desired look and bulbs varied in colour and type.
Neon-arama
Our love affair with neon shows no sign of abating. Originally associated with kitsch Americana (think diners), the look is back with a bang thanks to neon-style LED alternatives. The new technology and materials make for a more cost effective, safer, environmentally friendly light, yet still zinging with colour.
Retro is Now
From retro, cinema style to suspended statements, light boxes offer a myriad of options. Their flexibility means they can be functional (think menu display), or add a real sense of drama. For Henry Holland's London Fashion Week after party, visual merchandisers Minky Balinki filled a six-metre lightbox with brightly coloured gels, which projected through the House of Holland logo, illuminating the venue.
Build it up
Ultra slim, LED-lit acrylic letters are energy efficient, but bright enough to sing out. Alternatively, halo lit metallic letters give a classic, elegant edge, as demonstrated by Valentino. This is also a great option when you have an interesting architectural detail to highlight behind the sign, such as intricate stonework.
From subtle backlit logos to dazzling bulb-studded letters, illuminated signage offers far more than wayfinding. It ensures your business makes an impact, by day and night, and gives your brand the stamp of authority. Well-designed, it can literally stop customers in their tracks.
Find out more about the exciting signage ideas, designers, developers and manufacturers available by visiting Sign & Digital 2018, 24-26 April, Halls 17-18 NEC Birmingham.
Interested in taking part in SDUK 2020? View the brochure for more information: