How to make your signage talk to millennials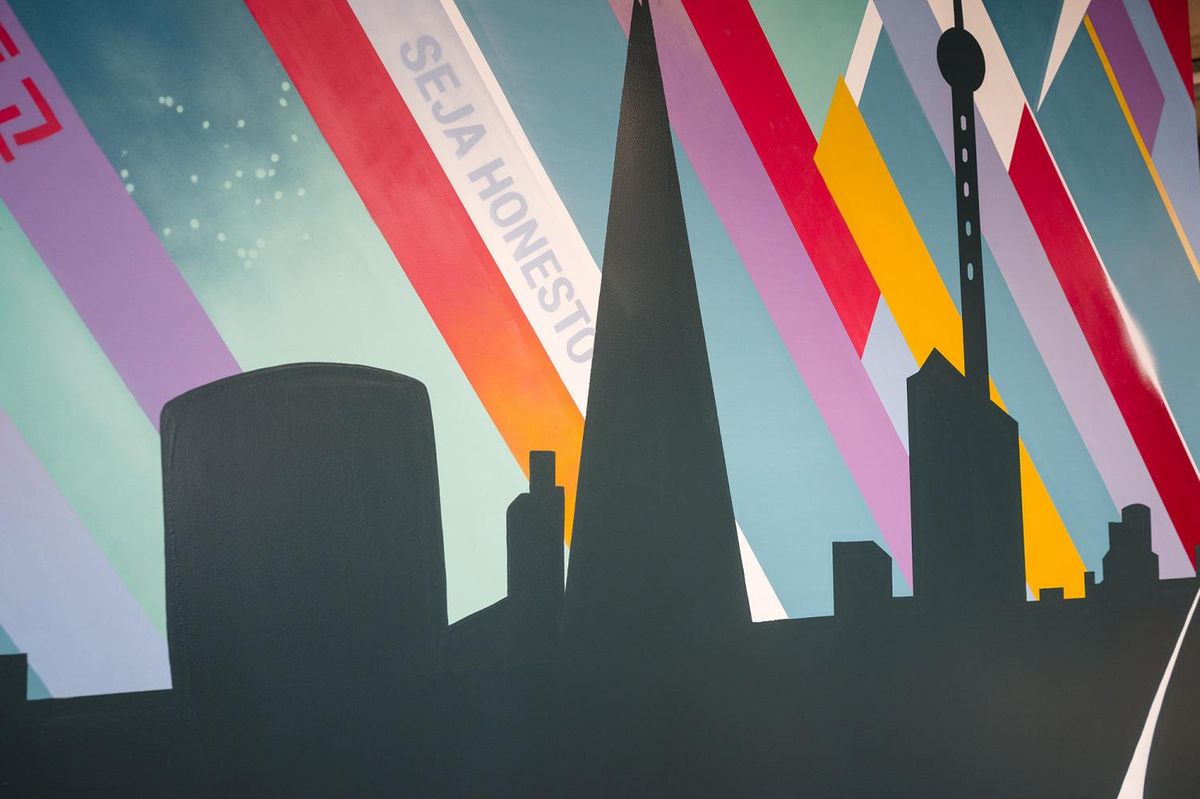 From innovative wall graphics to quirky images, we show you how clever signage can give your brand millennial appeal
Undoubtedly the most talked about generation in history, millennials are a veritable force to be reckoned with. This influential group of 18-38 year olds has romped past baby boomers to become the largest consumer base, with the prediction that from this year, they'll have the biggest spending power of any generation.
Every business needs to carefully tailor its signage to fit its target market and, in the case of millennials, this approach is more vital than ever. These are the first digital natives, and a generation that prioritises engagement and authenticity over and above a hard sell.
Madelyn Postman, of brand consultancy Leidar says: "millennials have high expectations in terms of branding and production values. They assume that interesting brands will be consistent though all their communications, including physical signage, and will stand out from other companies."
So, how do you create signage that will appeal to this notoriously hard-to-reach market? Here are a few invaluable pointers…
In-your-face brand promotion doesn't cut it with millennials. They want to be engaged with, not preached to. When it comes to signage, try attracting interest through the medium of humour instead of sales jargon. Don't be afraid to get creative.
Carry your branding through from the exterior to the interior, using signage in the form of window clings, vinyl wall stickers, bespoke printed flooring and wall graphics. Madelyn Postman says: "Authenticity and carrying through a brand story are particularly important to millennials. Branding can be expressed successfully throughout in signage: for example using on-brand colours, materials and messaging."
Is your brand organic? Does it give back to the community? Millennials like to get behind a good cause, so use signage to promote your socially and environmentally responsible credentials. Shoe brand TOMS won over millennials by putting giving at the forefront of their business model. For every pair of TOMS purchased, a pair is donated to a child in need. A staggering 75 million pairs have been given to date.
Make your signage memorable. To engage the millennial audience, try using puns, clever wordplay or a funny image. Or, attract attention with neon style, LED letter signs. Not only will they give you style kudos, the low energy bulbs will resonate with eco-friendly millennials.
It's predicted that by 2020, millennials will make up half the planet's workforce. But while prepared to graft, they also firmly believe in work life balance, and thrive in an engaging environment, factors to bear in mind when it comes to workplace signage. Gurvinder Khurana is director and co-founder of design agency align. She says: "Graphics and signage are huge in helping employees to take ownership of the part they play in the business. They make them feel part of the brand. But being clever about the way you do it is very important. People are conscious about not shoving a brand down everyone's throats. Instead, it's about a more subtle presentation."
Gurvinder suggests using printed wall graphics, with subtle references to corporate values. When align designed the new London offices for global creative agency Spark 44, they decorated the upper walls of a meeting room with black and red capped letters, spelling out BE BOLD. BE BRAVE. BE HONEST. They also installed giant, 3D letters on the workplace's 'town hall' stage, which look great on Instagram and capitalise on the millennials' love of social media. As Gurvinder says: "You're effectively becoming a brand ambassador through signage."
Interested in taking part in SDUK 2020? View the brochure for more information: