How print is energising our interiors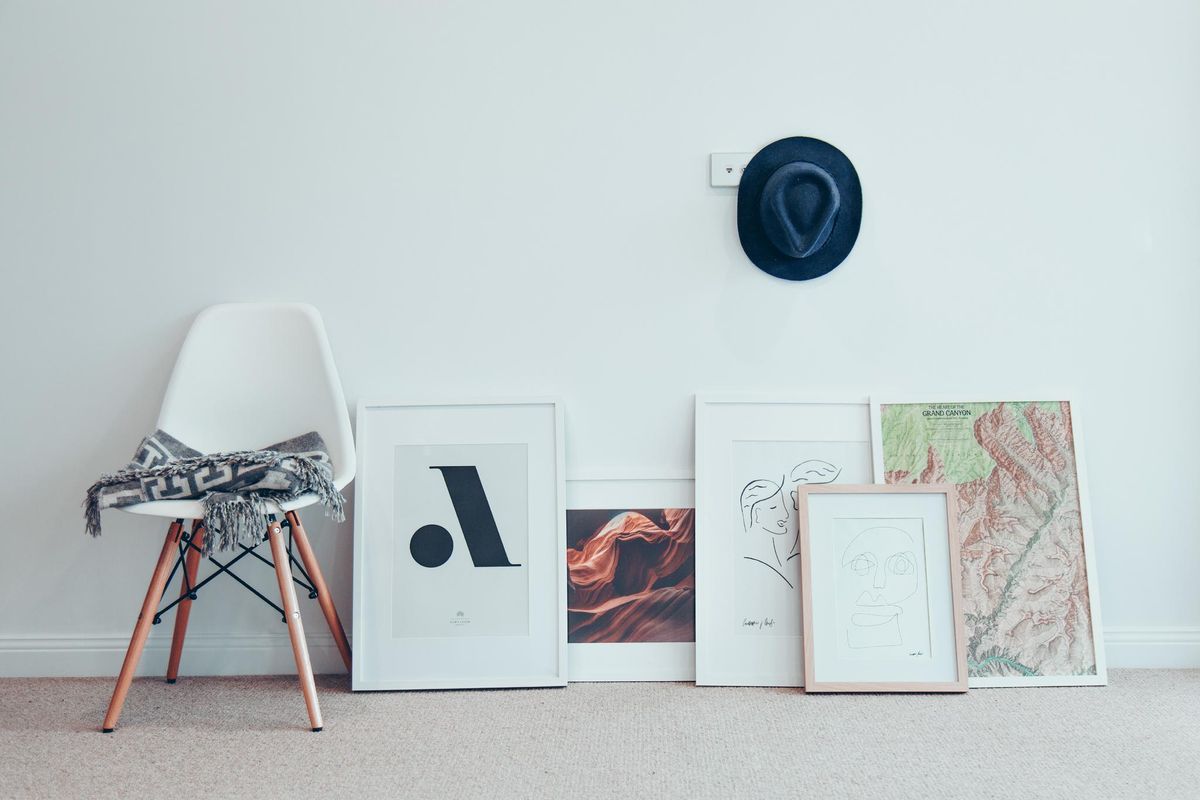 As we look forward to 2018, interiors websites and blogs are awash with speculation on the upcoming trends for the year ahead. Brass and concrete look set to make an impact, whilst lilac, or indeed Pantone's 2018 colour of the year, Ultra-Violet, will be nudging Millennial pink (think blush) out of the limelight. And according to those in the know, the gallery wall is out and big artwork is firmly back in, alongside larger-than-life florals.
Affordable art
But thanks to modern print advances, there are a number of cost effective ways in which designers and homeowners can add style, colour and unique character to an interior. For example, hankering after a piece of statement art, no longer means scouring galleries and forking out hundreds of pounds for an original. Today's printing techniques mean artists can readily sell reproduction prints in vivid colours, at a far more affordable price tag.
Vivid vinyls
Vinyl stickers and decals have also opened the market to those with less cash to splash, or who don't want a permanent fixture. Does a five-year-old want a giant rocket to blast off across his bedroom wall? No problem. And when he turns into a sulky teenager it can be carefully peeled off and replaced with the silhouette of a rugby player, kicking the ball into touch.
On-trend textiles
The growing textiles market is also increasingly influenced by digital print. Not only does it make short runs possible, opening up the possibility of more cost effective customised designs, but the process is also relatively quick. Retailers can rapidly respond to changing trends, without needing to store excess stock.
Personal creativity
Digital print also offers creative freedom, turning the consumer into an artist. And this goes far beyond having your photo of the Eiffel Tower printed on canvas, or a brand logo added to an oven mitt. These days, companies like Digitex can turn your design into your very own high-end wallpaper.
Select your substrates
Thanks to modern print technology, patterns can be printed onto a variety of substrates, giving us the freedom to incorporate our personal passions into our home décor. Fancy having Seurat's bathers printed onto a series of ceramic tiles, so when they're arranged above your sink you see the whole masterpiece? Or, would you like to wow visitors with a vast floral mural from the V&A's collection? Oversized blooms are set to be big for 2018, after all. Surface View enables everyone, from interior designers, to homeowners and businesses to create bespoke products, based on amazing artwork.
Delightful décor
From murals, to tiles, to colour popping canvases, blinds and upholstery, modern printing techniques are giving rise to unique, impactful décor that's both customised and affordable. With this in mind, it's perhaps unsurprising that market research experts Technavio forecast the global online home décor market to grow by nearly 20% over the next four years.
Interested in taking part in SDUK 2020? View the brochure for more information: