deSIGN confidence: practical tips for designers (part one)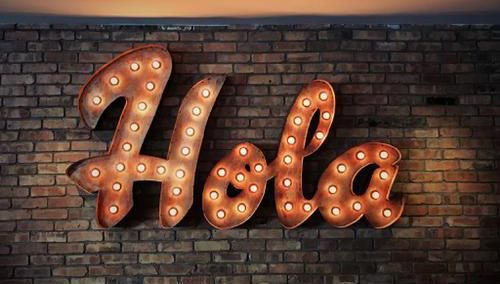 Whether it's the black and white images of Times Square or Piccadilly in the 1930s, or the high-tech HD LED screens of the modern cityscapes, we're all familiar with the dramatic changes signs have been through.
From materials to aesthetics; from simple graphics, typography and imagery to the latest in AR and VR, there has never been a more profound realisation of the importance that signage plays in the overall perception or 'brand experience'.
The stakes can therefore seem rather high when it comes to creating a new sign, but it is possible achieve great design by following some of our favourite tips...
10 to 100 rule: Scale - not size - is critical. It is very easy to get carried away by questions related to size, particularly if the sign is located outside or in large public indoor spaces. But in fact it is scale that is the most important factor; well-designed signs must be able to be read and understood quickly and easily; so it follows that messaging should be as simple and concise as possible. The simple rule of thumb is to allow 10 inches of letter height for every 100 feet of visibility.

Location, location, location. Context is everything, so the actual physical location and background against which the sign will be positioned is hugely significant. Wherever the sign is located, you will probably want to choose colours for the sign that contrast with the background and therefore help it to stand out. And when it comes to exterior signage, there may be local regulations or stipulations that also need to be adhered to.

Bold and bright colours. At a basic level, design is always subjective and there will be some customers who prefer a subtler palette. But in general, it can often make sense to incline towards bold and bright colours. After all, in a crowded and message-heavy world, you need to do everything you can to stand out and secure attention. For example, in a shopping centre, bold reds and blues might be the way to go; outdoors, selecting blue or green can risk blending in too easily with the backdrop.

Material world. Think about how the sign is going to be printed what it is going to be printed on. The wide availability of sophisticated composite materials, object wraps, metals, dimensional layering, laser cutting and the incorporation of modern LED lighting opens up new opportunities. Designers aren't restricted to the one-dimensional. Why not incorporate elements such as a sense of movement, or modern 'classic' elements like neon, into the fabric of the sign itself?
More top tips about graphics and content in Part Two of 'Sign with confidence'.
Interested in taking part in SDUK 2020? View the brochure for more information: