A better reality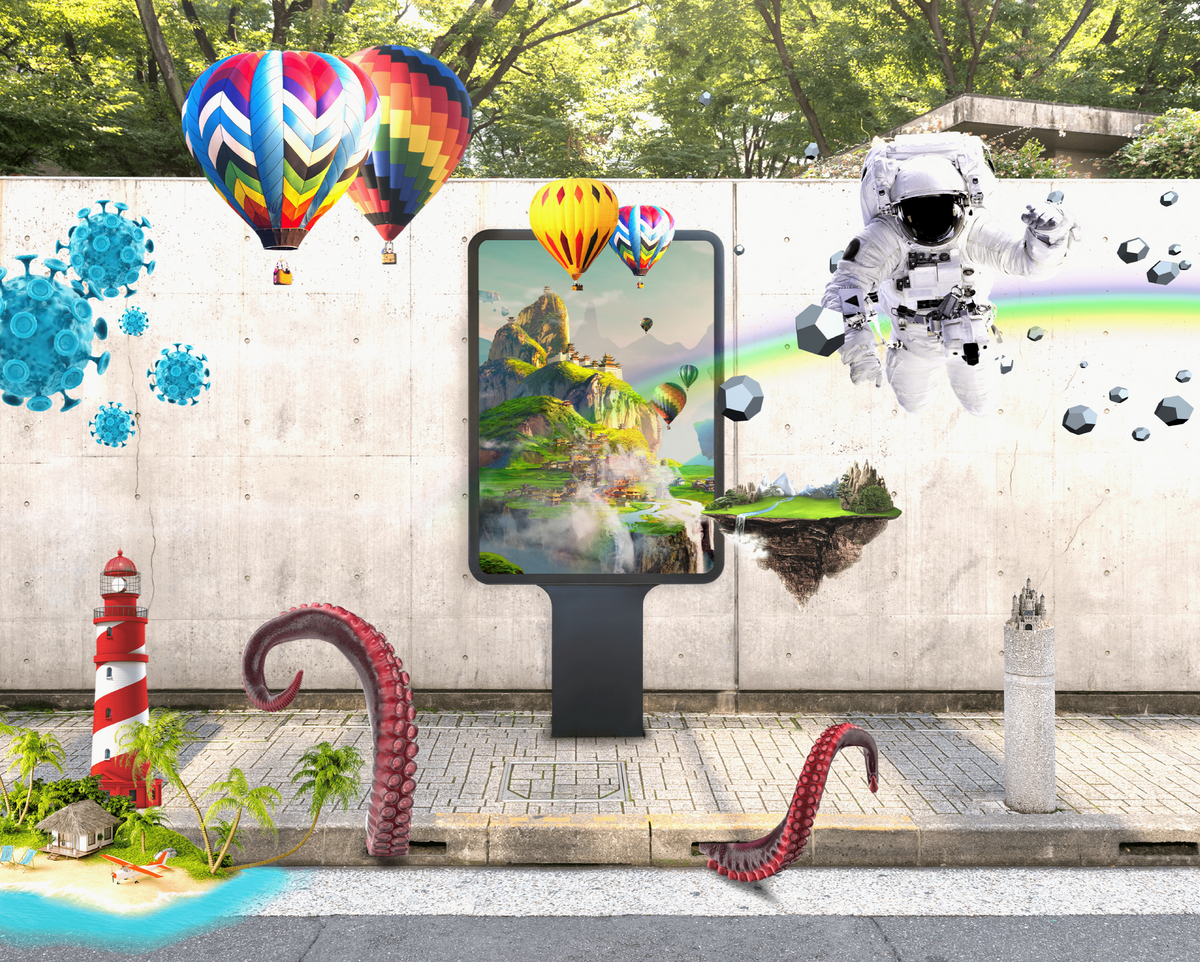 The secret to a great print-based marketing campaign is to develop it with your audience in mind. A lot of businesses get this wrong because they tend to start out with their own product or service in mind. But to be truly effective, any campaign should first look at the needs and wants of the audience, and from here you can deliver something that makes the recipient feel more included.
Take IKEA for example. When the company wanted to promote outdoor garden products to its customers, they identified which of their customers had gardens, and when sunny weather was forecasted in the recipient's postcode, they sent the recipient a personalised direct mailer that showcased a range of garden products they might be interested in. The campaign resulted in a 34% increase in sales of outdoor products.
I like the way IKEA thinks. Back in 2013 the company was the first to develop an interactive furniture experience as part of an IKEA Catalogue app. Customers could use their smart phones to place and view a limited number of furniture items in their rooms. This augmented reality (AR) app technology was linked to the printed IKEA catalogue which had to be placed in frame to help the app calculate the scale. Fast forward to 2017 which saw the company taking this technology to a whole new level with the introduction of its IKEA Place app that lets its customers see exactly how more than 2,000 furniture items would look - and fit - in their homes.
IKEA Place is easier for the customer to use and places photorealistic furniture items in the frame at the touch of the screen. Furniture is correctly sized down to the millimetre and you can walk right up and get a close-up look at fabrics and colours. Of the 2,200 items that can be tried for size, most are larger items found in the living room, such as sofas and coffee and dining tables.
Augmented reality technology is fast emerging as one of the key drivers of the global tech economy, and the AR market is expected to reach $100 billion by 2020. The technology is being used via smart phone apps, headsets, and smart glasses to add value to industry sectors from retail to industrial manufacturing around the world.
The advertising industry loves augmented reality, and one of the most clever and exciting uses of AR in advertising came about a few years ago when FOX and SKY teamed up to promote the launch of fifth season of the FOX hit TV show The Walking Dead. Using state-of-the-art augmented reality technology, a busy tram stop in Vienna was transformed into a unique The Walking Dead experience called the Scary Shelter.
The main objective of the project was to generate a media buzz for the show and attract hardcore fans and potential new viewers alike. It was also considered crucial that the stunt had the potential to go viral and so it was filmed.
FOX and Sky manipulated a poster frame creating the illusion of a zombie invasion, spooking innocent passers-by who suddenly found themselves in a real-life version of the TV show. News of the installation soon spread, giving fans the opportunity to come by and experience the zombie invasion first hand. Later the shareable video was seeded on social media gaining 14 million views, 320,000 shares and 85,000 likes. The AR campaign was so successful that TV ratings increased by 115% compared to season 4. Over 12 million viewers have watched the subsequent Scary Shelter YouTube video and I would highly recommend that you seek it out. It's a magnificent example of how a single event can create such incredible publicity.
But not everybody has access to Triple A creative agencies and the type of clients with deep pockets who are willing to splash out on high budget augmented reality campaigns. Moreover, augmented reality software has long been the domain of specialist software designers who work for creative agencies, but not anymore, thanks to Konica Minolta who has launched a flexible cloud-based augmented reality solution called genARate that anybody can use to bring printed material to life.
Konica Minolta's genARate is targeted at commercial printers, in-house reprographics departments, advertising agencies, and marketing departments because it requires no coding or previous experience to use. The software overlays digital content such as video, animations, or 3D models onto printed materials to create rich, exciting and new media experiences, and because it is a hosted service with a straightforward pricing structure, it is quick, easy and very accessible to get a campaign up and running.
Consumers can view and interact with these virtual objects using their smartphone or tablet, which automatically recognise images and presents these three-dimensionally onscreen. This provides a more compelling way to have potential customers interact with content and boost conversion rates.
Interactive experiences also provide more detailed or in-depth information, and according to Christian Kiesewetter, head of Project Delivery and Operation at Konica Minolta, in an information saturated world, the battle for engagement has never been fiercer - particularly as interactive digital experiences become more widely used.
"In this fast-evolving media landscape, it would be easy to believe that print has become less valuable in the marketing mix," he says. "In fact, the opposite is true and organisations can use printed materials to be digital pioneers. genARate isn't just about enhancing print, it enlarges digital communications by seamlessly integrating printed assets."
Kiesewetter adds that users can get stared with the genARate Studio within minutes. "Simply open a web browser, login, and start building an augmented reality experience. The tool is very intuitive - adding the digital interactive objects takes just a few mouse clicks and the whole creative process is made quick and easy thanks to an intuitive drag-and-drop interface. genARate also includes built-in analytics that measure app usage and user engagement with the content. This too requires no in-depth technical skills or detailed knowledge of the platform," he says.
When augmented reality is combined with print, a whole new world of possibilities opens up, limited only by your imagination. Brands can begin to use printed collateral as a starting point for a much wider world of experiences and convey their messages in a much more advanced way.
I think Konica Minolta should be applauded for recognising this gap in the market from the perspective of the print service provider, and this is only the beginning. Technology companies such as Google, Apple, and other major companies are all looking at developing products for this emerging market and as such it's also very likely that social media platforms will also begin to expand their use of augmented reality. Facebook is already starting to experiment with it, and a few brands are seeing success with 360-degree images and larger online augmented reality campaigns.
Augmented reality is not going to be everyone's cup of tea, but if you currently handle print campaigns for the type of company or brand that might be open minded and receptive to how augmented reality might work for them, I would strongly advise that you take a long hard look at what this new AR technology can do for your business.