Image Reports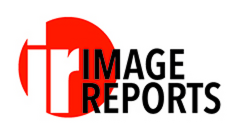 Image Reports is a magazine, online resource, and bespoke event organiser dedicated to the wide-format sector serving all who produce and sell wide-format digital print.
Image Reports magazine is the leading UK title for the wide-format digital print industry, providing unrivalled and independent content on key issues in business, technology, and the environment.
Online, Image Reports delivers the latest industry news along with research and expert analysis, including its annual Widthwise report.
Image Reports also hosts bespoke webinar and roundtable events, providing opportunities for thought-leadership, networking, and discussion of developments within the sector
Image Reports is more than a publication: it is an unparalleled industry resource for small and big businesses.