Speedy series laser engravers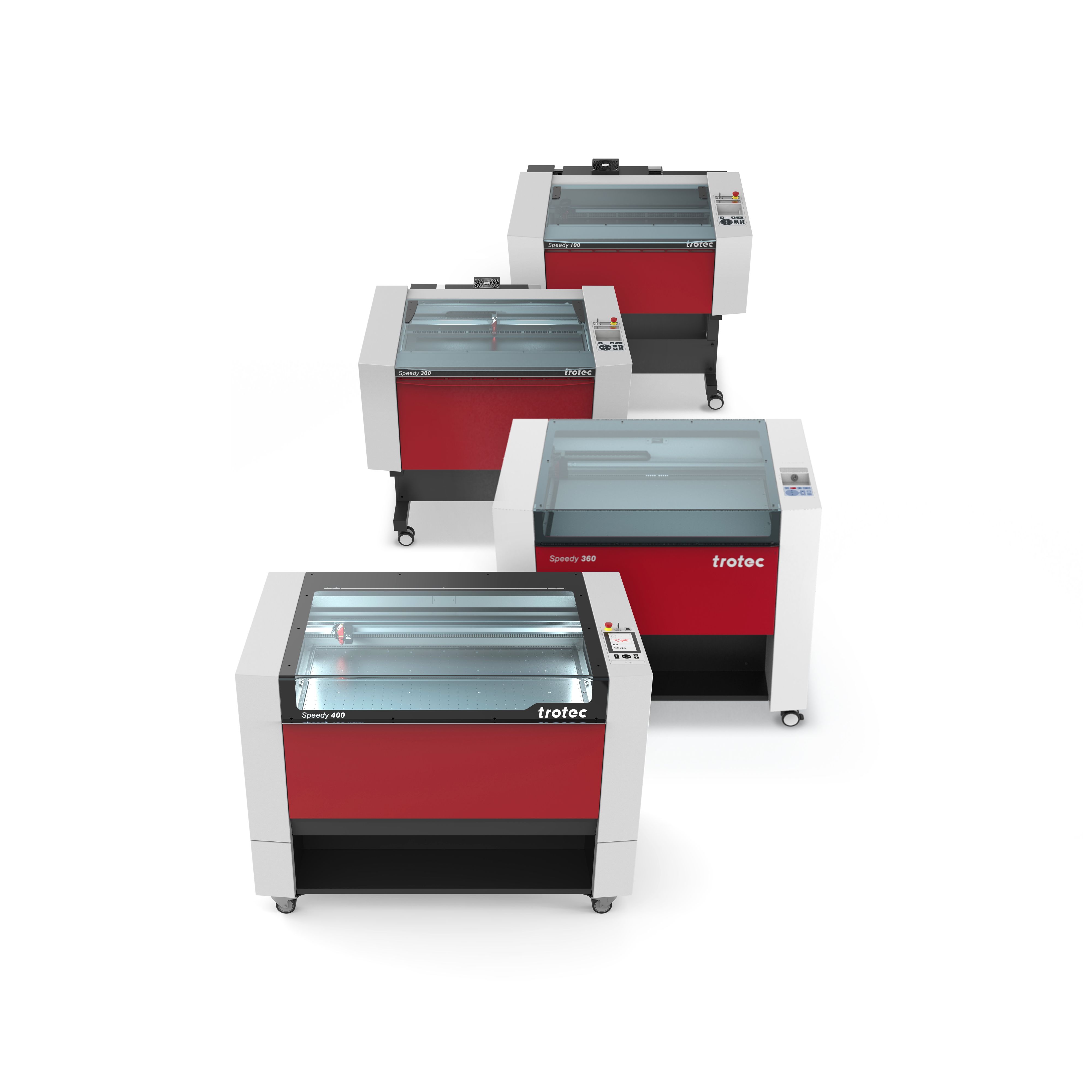 Trotec flagship laser engraving machines are designed for productive and profitable processing. Available as CO2 or dual-source CO2 and fiber machines, Speedy lasers can process a wide range of materials including acrylics, woods, plastic laminates, textiles and more, while laser engraving metal is also possible.
The addition of Trotec Vision enables the accurate processing of pre-printed materials.
Speedy laser engravers are available in bed sizes ranging from 610 x 305 up to 1016 x 610 mm.