Roland TrueVIS MG Series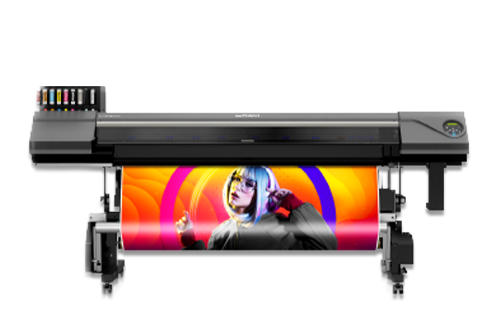 The most advanced generation of TrueVIS
Available in 30" or 64"
ECO-UV inks and premium UV print technology make the MG ideal for branching into professional UV print and cut.
High-quality components, time-saving RIP features and simple media handling make the MG perfect for printing short runs, long runs, print/cut, and so much more.
User-friendly features with you in mind
Easy-to-operate control panel.
Optional tension bar accessory enables printing onto thin films.
Optional extension table lets users print onto semi-rigid card stock.
Optional take-up unit enables unattended printing.
Expanded print expression
Available ink configurations to meet your customers' needs—from brand accurate colours to high-end, premium gloss and texture effects.
Combine Orange and Red inks to push the colour boundaries of digital printing.
High-opacity white ink formulated to produce high-quality window graphics with economical ink usage.
Additional Features
Included VersaWorks 6 RIP—featuring new True Rich Color 3 preset, Nearest Colour Finder, and Variation Job function.
Roland DG Connect App ready—giving you instant access to important data about print jobs as well as your business.
A variety of available ink configurations expand your capabilities to include rich colours and interesting spot UV effects.
Capable of printing onto thin films and semi- rigid cardboard, you can create prototypes from packaging boxes to flexible pouches.