Nyala 4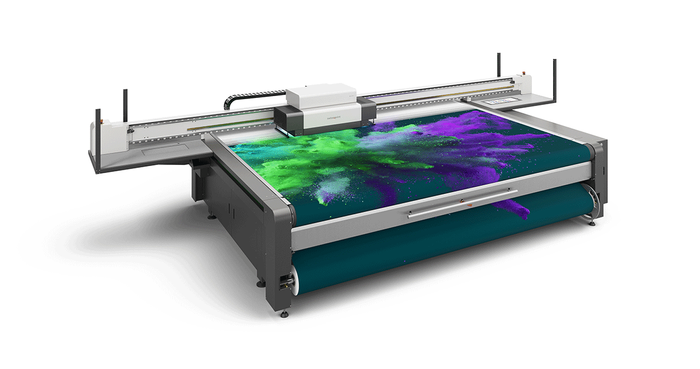 No comparable product offers better price/performance and more opportunities to stand out from the competition in terms of quality and quantity.
Print quality redefined
A Generation 4 Nyala trumps everything you and your customers have ever seen in terms of output quality. That's thanks to the latest print head technology and the precise droplet placement perfected by swissQprint. You get a maximum resolution of 1350 dpi on the medium. And that paired with high output speeds.
Maximum multifunctionality
The majority of our customers are looking for productivity with maximum versatility, and that's why they choose Nyala. The 3.2×2 metre flatbed with its practical options makes this machine a true multitool. For example, an XXL printer or a roll to roll printer.
Consistently efficient
Don't be blinded by mere printing speed. Effective value creation requires more than that: productivity-enhancing print modes. Short changeover times. Maximum uptime. And output software that does away with certain RIP processes. Nyala 4 offers it all.