NEW UJF-7151 plus ll Flatbed UV Inkjet Printer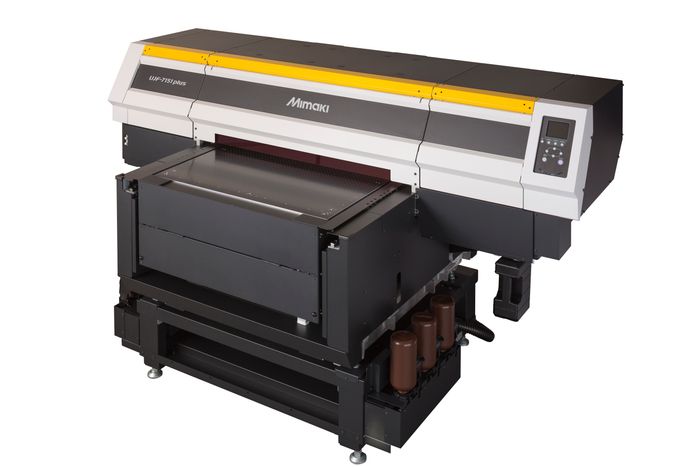 Designed for seamless and reliable high-speed production, the UJF-7151plus II is equipped with eight printheads, which enable dual four-colour (CMYK) ink configurations. This, in turn, allows faster print speeds of up to 190% compared to the previous UJF-7151plus model. The new system also breaks new creative boundaries with several features developed to enhance image quality, such as the MFD2 (half-toning) processing functionality to further control dot position. The result of this increased control is sharper edges and finer lines as well as fewer colour irregularities.
The UJF-7151plus II's six-colour configuration includes light cyan and light magenta to enable more accurate colour reproduction and it can achieve 1,800dpi image resolution.