AXYZ INFINITE CNC ROUTER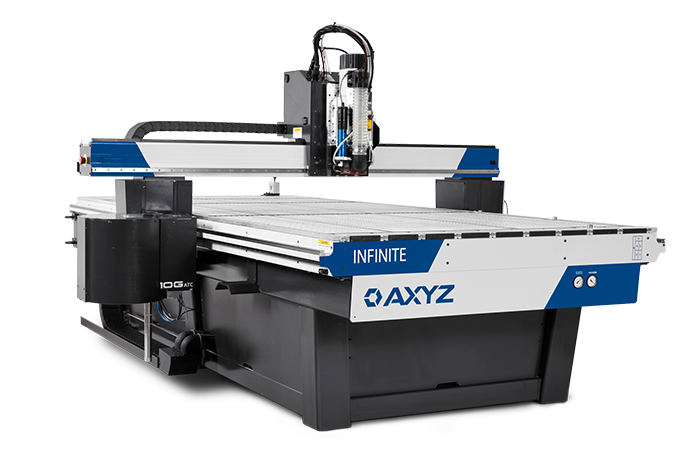 The most configurable CNC router machine
on the market today. Designed on a modular platform, the machine can be configured to cut materials ranging from 100mm insulation foam to 25mm cast plate aluminum. The choice of cutting head including knives, spindles or drills opens the machine to many applications. Features such as our "twin-head" option or "pendulum processing", can double your production output all while using a single machine.
https://www.axyz.com/routers/infinite/