InkTec Europe
Stand: F10
Commercial Print
Commercial Print Equipment Manufacturers
Exterior Signage
Inks
Interior Decor & Signage
Substrates/Materials/Consumables/Vinyls
Wide Format Digital Printers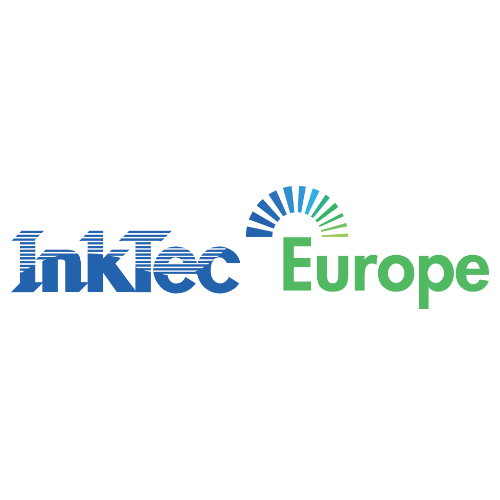 InkTec Europe is a leading manufacturer of printers, inks and media for the indoor and outdoor printing market. All JETRIX printers are developed in our dedicated production plant, fulfilling stringent quality controls, to ensure our products are the best in class, supported by a manufacturer's warranty.
JETRIX PRINTER SERIES
Our fast, economical and intelligent JETRIX flatbed printer range will provide the ideal solution for all your photographic, signage and industrial printing needs.
The JETRIX series of LED UV flatbed printers (launched in 2008) are fast, economical and intelligent and will provide the ideal solution for all photographic, signage and industrial printing needs. Unlike other manufacturers, InkTec's Korean production plant is self-developed, using our own technology and vast experience, to develop large format printing machines. The stringent quality control and integrated technology of InkTec's Quality Management Team ensures all products are the best in class.
The JETRIX series delivers an advanced printing platform, far beyond that of other UV printer manufacturers, with benefits, such as:
- Incredible print quality with true grayscale printing
- Strong vacuum with auto power adjustment system for stable printing
- Automatic self-diagnostic anti-crash system
- Minimum of 2 year manufacturer's warranty for complete peace of mind
The superior workmanship, skill and knowledge that InkTec brings to the wide format printing sector is further underpinned by our technical support, where our UK based JETRIX engineers are committed to customer success. Providing unparalleled support, including complete involvement throughout installation, supported by full training and in-depth technical consulting, they offer advice over the phone, review machines online and quickly visit sites, if required.
Established over 25 years ago, InkTec have used their extensive knowledge of the printing industry to develop a key range of inks and media.
INKTEC INKS & MEDIA
InkTec Inks feature specially formulated inks; including solvent, aqueous, textile and latex inks, including some more environmentally friendly options. Designed to offer complete compatibility with Mimaki, Roland, Epson and Canon, these inks have been through lengthy and stringent research, development and quality controls in our headquarters in South Korea.
Our in-house teams are able to re-create and match the quality of branded solvent inks while the more environmentally friendly ranges deliver all of the tried and tested attributes of their branded counterparts, while improving printing performance and more importantly avoiding the release of harmful chemicals and VOCs.
The result is a tailored range of inks perfectly matched, with 100% compatibility which offer a wide colour gamut, high colour density, quick drying time and assured ink stability. Their ability to provide optimised adhesion to a wide range of media means they easily withstand water and direct sunlight exposure, so are suitable for many types of outdoor applications including advertisements, signage and banners.
InkTec Medias are of exceptional quality and competitively priced. The portfolio has been through lengthy and stringent research, development and quality controls. With quality being paramount, the collection includes a wide range of water based and solvent medias, available in a variety of different sizes and including back light film, banner, pop-up, roll-up, clear and vinyls, plus sublimation transfer paper and metallic films. Focusing attention on latex, InkTec also have a selection of specialist medias which have been specifically developed for the HP Latex Printer series which includes banner, pop-up, clear and backlit films. More recent expansion to the range has also led to InkTec becoming the exclusive distributor for Natura Media which means there are now also available a selection of window films and fabrics. These offer easy application, are repositionable and leave no residue on removal.
Address
Bulford House
Supergas Industrial Estate
Downs Road
Witney
Oxfordshire
OX29 0SZ
United Kingdom
The JETRIX LXi8 LED UV printer offers a 3.2m wide flatbed, which has been specifically developed to deliver high production speeds of over 206 sqm/hr combined with optimal printing results.