HPC LASER
Stand: K44
CNC Routers & Consumables
Colour Management & Design Services
Digital Signage & LED/Plasma Displays
Engraving, Etching & Laser Cutting
Exterior Signage
Print Finishing Equipment/Plotters & Cutters/Laminators
Sign & Display Installation & Maintenance
Sign Fixings/Tools/Adhesives/Tapes
Substrates/Materials/Consumables/Vinyls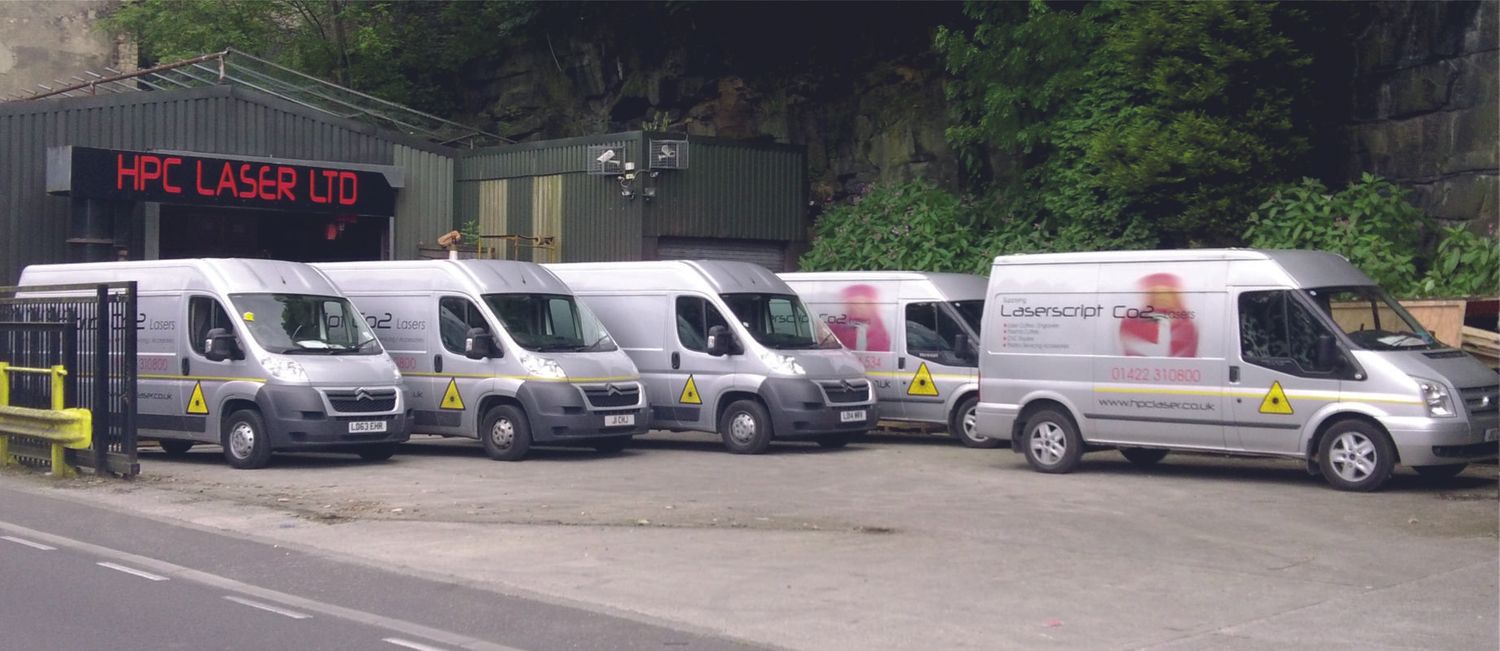 HPC Laser is the UK's leading suppliers of and CO2 laser cutting and engraving machines. Established in 2006, our team of skilled engineers have delivered, installed, serviced and supported over 6000 Laserscript machines across the UK into a multitude of educational, domestic, personalisation and industrial applications.
Our CO2 engraving and cutting machines range from 35W to 220W and we can offer bed sizes up to 3000mm x 2000mm. Most of our CO2 machines have sufficient table height adjustment to accommodate engraving directly onto taller items such as wooden boxes. Rotary attachments are available for our CO2 range to enable engraving around cylindrical items such as bottles and glasses.
Many of our CO2 models are available with laser upgrade options depending upon the material and thicknesses to be processed and our clever modular design allows our larger machines to be part-disassembled to fit through a single doorway.
All our PRO machines are covered by a 1 year ONSITE warranty and options are available to extend up to 3 years.
All of our customers benefit from free of charge lifetime telephone support and onsite engineer support is always available for more complex issues.
We offer free live demonstrations at our Halifax showroom where prospective customers are able to bring along design files and materials and spend some time with one of our engineers to see our machines processing their designs.
Address
Saddleworth Road
Castle Mills
Elland
West Yorkshire
HX5 0RY
United Kingdom