D&K Europe Ltd
Stand: F40
Print Finishing Equipment/Plotters & Cutters/Laminators
Substrates/Materials/Consumables/Vinyls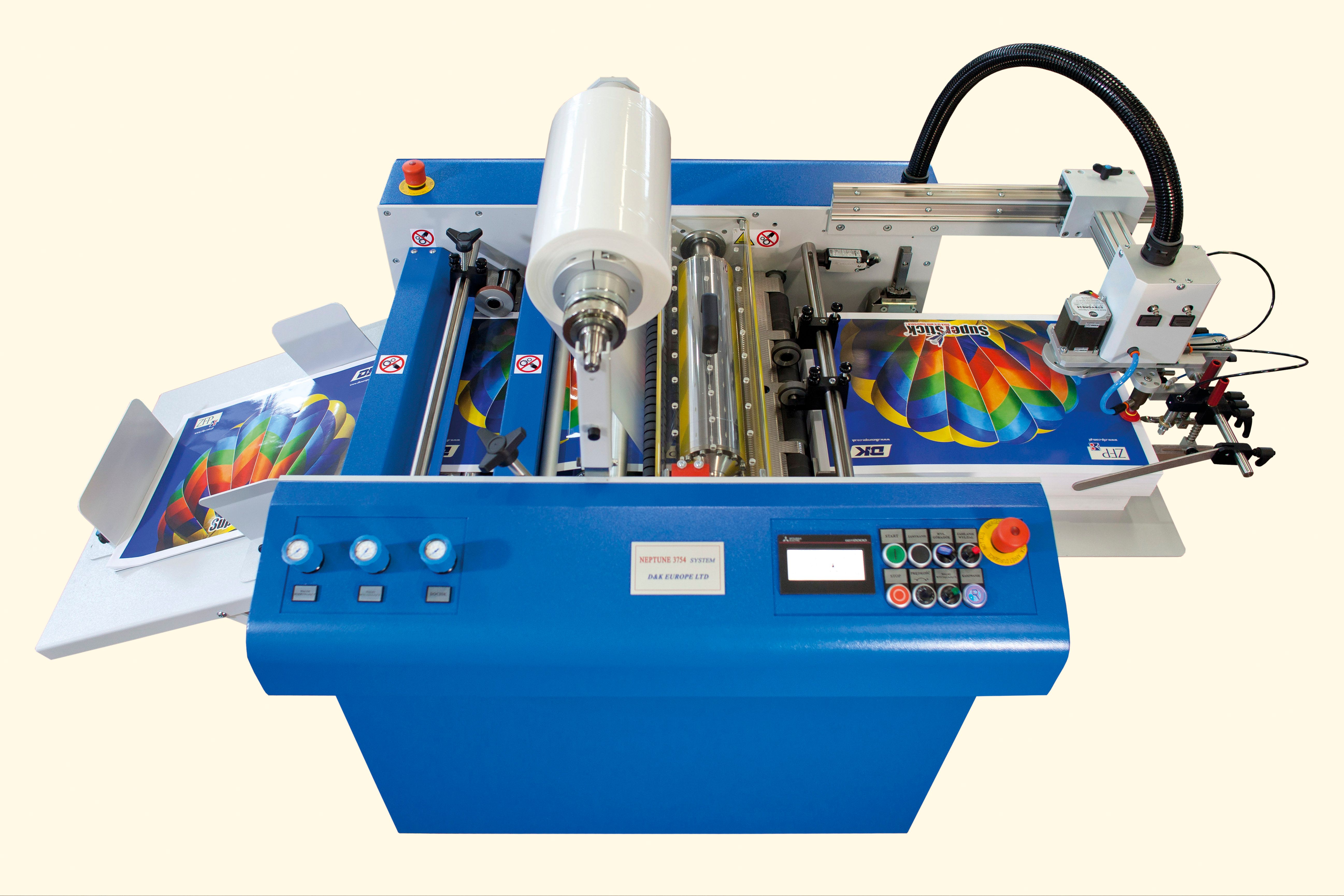 D& K Europe has long been in the forefront of both narrow and wide format business graphic presentation, with a range of innovative products for mounting, laminating and encapsulating. At Sign & Digital in 2022 we will be exhibiting a variety of machines including the Neptune B3 laminator.
The "baby" of the range is our B3 Neptune which will be fitted with a rewind unit for the processing of foils. D&K has also recently introduced 4 foils to its range. Initially this will be limited to just 4 varieties – Gold, Silver, Blue and Magenta whilst our standard widths will encompass those currently available in the market and introduce a narrow roll to reduce waste when foiling a small area.
We will also be showing the Atlas MF wide format laminator. The Atlas is available in a variety of configurations included "C" cold range, "HA" heat assist, "HT hot top roller and MF which comprises all the features of the HA & HT plus processing hot and cold materials - simultaneously, if desired, along with all gauges of encapsulating film.
Installation of our laminators is quick and easy with D&K engineers giving full operator training once the machine is installed and they are always available to give help and advice when needed.
Now, more than ever, printers are looking at ways of cutting costs, increasing profitability and gaining additional business over their competitors. One way this can be achieved, with a relatively small outlay, is to bring certain aspects of finishing in-house. Having a Laminator in house can give more control in meeting tight deadlines, giving an edge over the competition and adding the potential for additional profit.
Address
38-39 Crossgate Road
Park Farm Industrial Estate
Redditch
Worcestershire
B98 7SN
United Kingdom