AG/CAD Ltd.
Stand: G32
Print Finishing Equipment/Plotters & Cutters/Laminators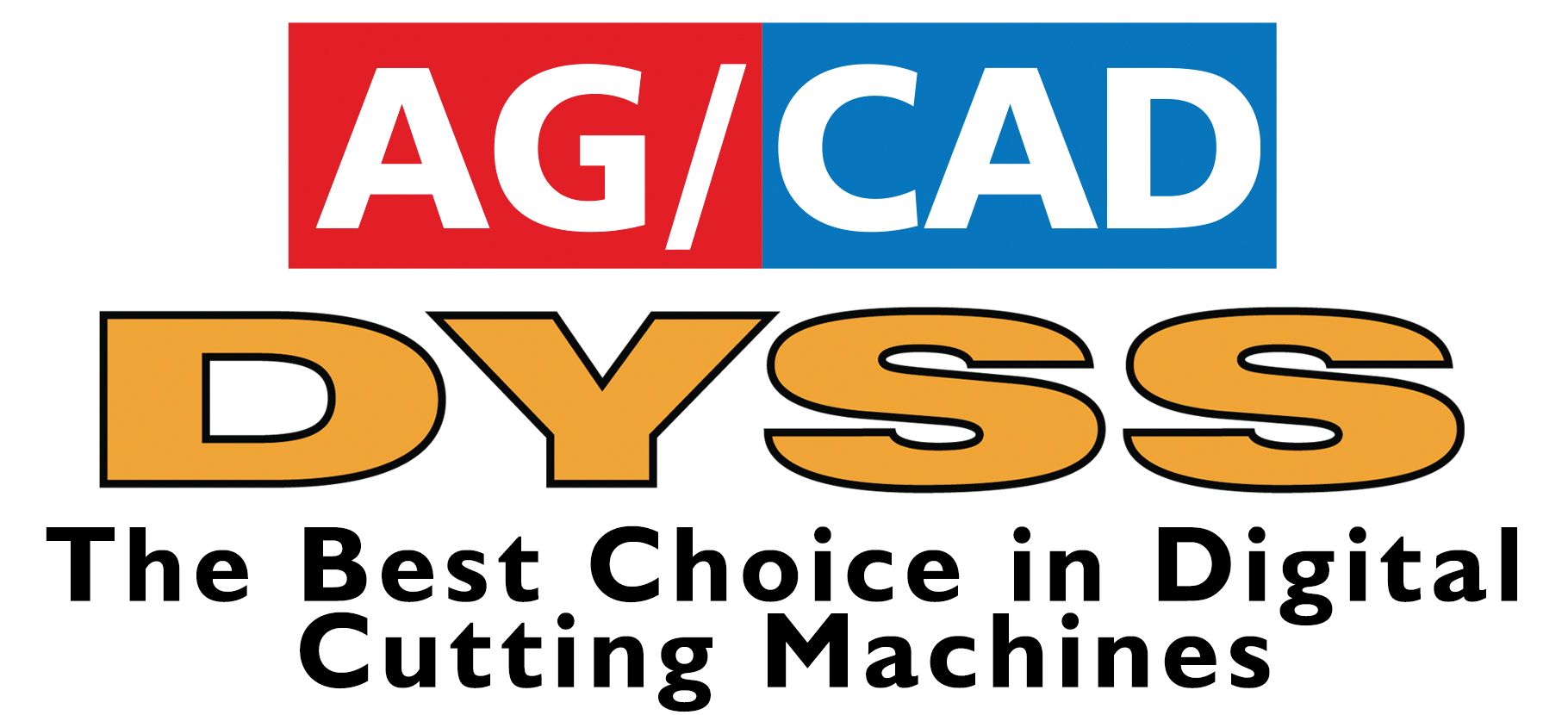 AG/CAD Limited bring together the power of KASEMAKE CAD, and the speed, precision and quality of the South Korean made DYSS X5, X7 and X9 digital cutting machines, to give you unrivaled performance, return on investment and to be the perfect partner to your digital printer.
The DYSS range of digital cutting machines provide precise, efficient, camera-guided routing and knife cutting. Not only automating your finishing, but as a result reducing mistakes, and keeping labour down to the absolute minimum. The latest K-CUT Vision system enables automatic cutting of materials up to 3.2m wide, and unlimited length with the optional Roll-Off unit. Automated sheet feeders, offloaders, QR code recognition and other options enable unattended 24/7 production using your DYSS digital cutting machine.
Your DYSS will be equipped with an array of tools to suit your needs whether signmaking or packaging based. You can use the router to shape acrylic and dibond, also you can cut vinyl with the kiss cut tool. Furthermore the heavy duty drag knife is perfect for cutting plastics, foamex and polypropylene. In addition many more material and tool combinations are possible, and we can advise you if you have specialist requirements.
Why farm your print finishing out to an external company when you can do the whole thing yourself, in-house? Your DYSS could pay for itself within a year. Coupled with the design power of KASEMAKE and K-CUT Vision Pro, your DYSS opens up a whole world of opportunity.
Call or email us to arrange your online Zoom demonstration – we will even use your own materials and jobs to make the demo as relevant to your business as we can.
Significantly lower pricing than our competitors together with 3 and 5 year finance/leasing options means entering the digital cutting arena has never been easier.
Address
KASEMAKE House
Barlow Drive
Winsford
Cheshire
CW7 2JZ
United Kingdom
The DYSS X7 is a highly versatile machine that can be tailored to your specific needs.  Bed sizes range from 1300 x 2500mm to 3200 x 3000mm and can be static or conveyorised. Along with two tangential ...
G4B Gets a Lucky Break With AG/CAD When Ian Hatfield broke his ankle, the Director of Graphics4 Business (G4B) Ltd was confined to working from home. However, like any business owner whose thoughts ar ...